Book your next RV Trip with RecNation
Rent an RV by calling us at: (214) 225-3508
Want to take your family on an exciting, outdoor adventure? Book your next RV rental at RecNation's Dallas, Texas facility! Our experienced team will guarantee you and your family will have the best experience in a clean comfortable, and safe RV that can fit the whole family.
FAQs
Why should I rent with RecNation? – RecNation is a nationally recognized brand run by a team who appreciates an outdoor adventure! We pride ourselves on providing top-of-the-line service so all of our renters can have the best possible experience renting with us. We take exceptional care of each RV, professionally clean them after each rental, provide thorough walkthroughs, and are responsive to each renter. On average, we will answer your messages within 10 minutes! RecNation is also located in a secure, gated facility – no more showing up to someone's random house! We go above and beyond because we know how good customer care can make the difference.
Do you allow first time renters? – Yes! We believe anyone should be able to rent an RV and go on an adventure with their family and friends. During onboarding, our team provides a thorough walkthrough to ensure the renter is completely comfortable before they drive away! During the trip, we also send renters a digital guide of how to use and operate the RV and have customer support for any additional questions.
How do you prepare renters for safety? – Our team provides a thorough 1 hour long walkthrough with each renter prior to the rental and we create custom video guides for each RV and share it with each renter to ensure they are comfortable during their trip. We also provide after hours customer support in case of additional questions during their trip.
What are the costs associated with renting an RV through RecNation? – Costs are broken down into the nightly rental fee, cleaning fee, and insurance. There are also add-on fees such as dumping fee, late drop off, not filling up the gas/propane, extra mileage, and extra generator usage.
What mileage and generator hours are included? – All trailers have unlimited mileage usage. Drivable RVs come with 100 miles per night and then an additional $0.35 per mile over. So if you take a trip for 8 nights, you get 800 miles included automatically.
Where are you located? – Our RV rental program is only offered out of our Wylie facility (30 minutes outside of Dallas, TX).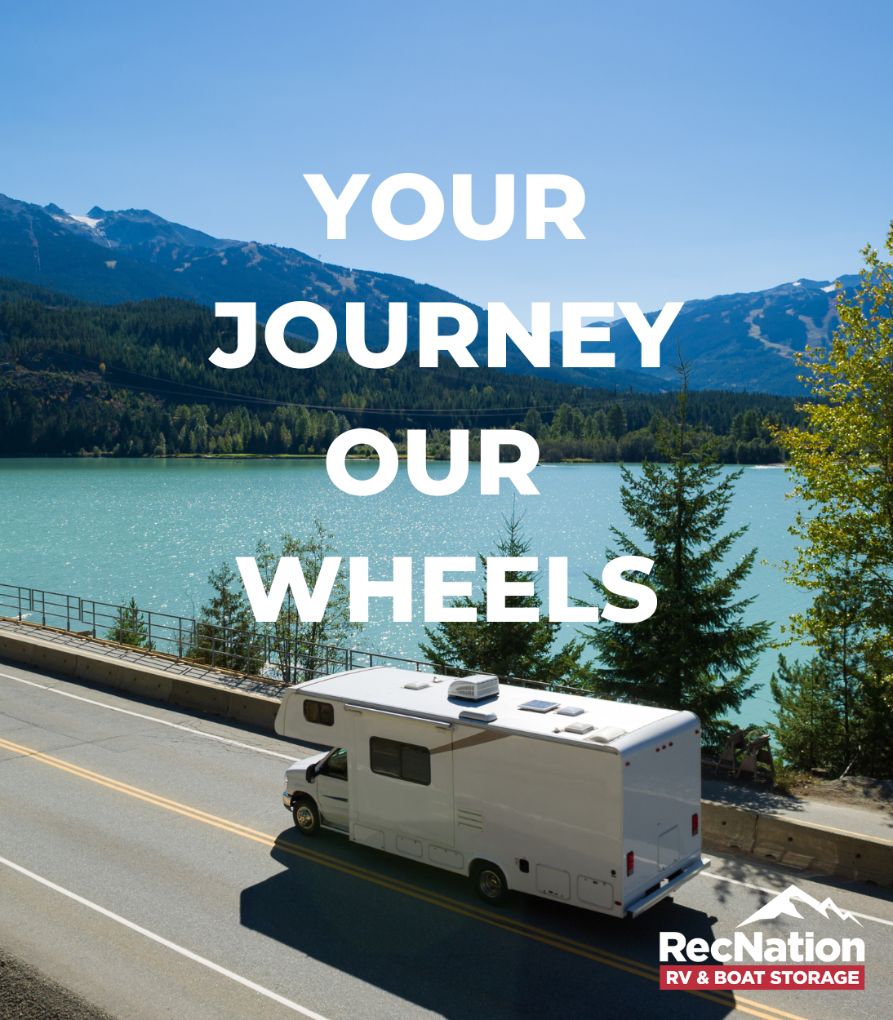 What is included with each RV? – Each RV comes equipped with bedding (sheets, pillows, and blankets), bath towels, dump hose, electric hookups, water hookups, and 1-ply toilet paper. Some RVs also come with coffee makers, dishes, silverware, etc.. Please inquire about your specific RV to see if it comes with these items.
Do you allow pets? – Camping is way more fun with furry friends! Yes, we allow pets in our RVs. We just ask that each renter take proper precaution when traveling with them (i.e. covering cushions with blankets, sweeping, etc.).
Are there any restrictions when renting an RV? – We do not allow anyone to travel over borders or to large festivals like Burning Man.
Do you offer any discounts? – Yes, we offer discounts for veterans, active duty, first responders, educators, and senior citizens. We also offer discounts for longer trips over 4 nights.
What time is pickup and drop off? – Pickup is between 9am and 3pm. Drop off is between 9am and 12pm. Please make sure to inform our team so they can meet you!
Nearby Destinations
Fort Worth, TX (1 hr from Wylie) – Some popular tourist attractions include the Fort Worth Zoo, the Kimbell Art Museum, and the historic Fort Worth Stockyards. You can also take a stroll through the Sundance Square, which is home to many shops and restaurants. Finally, be sure to catch a show at the Bass Performance Hall, a beautiful venue that hosts a variety of performances throughout the year.
Waco, TX (2 hrs from Wylie) – make a trip to the Magnolia Market at the Silos, owned by Chip and Joanna Gaines. It's a great place to shop and grab a bite to eat. You can also visit the Dr. Pepper Museum or the Texas Ranger Hall of Fame and Museum. And don't forget to take a stroll through Cameron Park and the Waco Suspension Bridge.
Broken Bow, OK (2.5 hours from Wylie) – Broken Bow, Oklahoma is a great place to enjoy outdoor activities such as hiking, fishing, and boating. Visit Beavers Bend State Park for beautiful views and recreational opportunities. You can also try horseback riding, zip-lining, and kayaking in the area. And don't forget to check out the local restaurants for some delicious Oklahoma cuisine!
Dinosaur Valley State Park, TX (2 hours from Wylie) – If you visit Dinosaur Valley State Park, be sure to hike along the Paluxy River and search for dinosaur tracks. You can also camp, picnic, bike, or fish in the park.