5 Reasons to Invest in Indoor Storage for Your Boat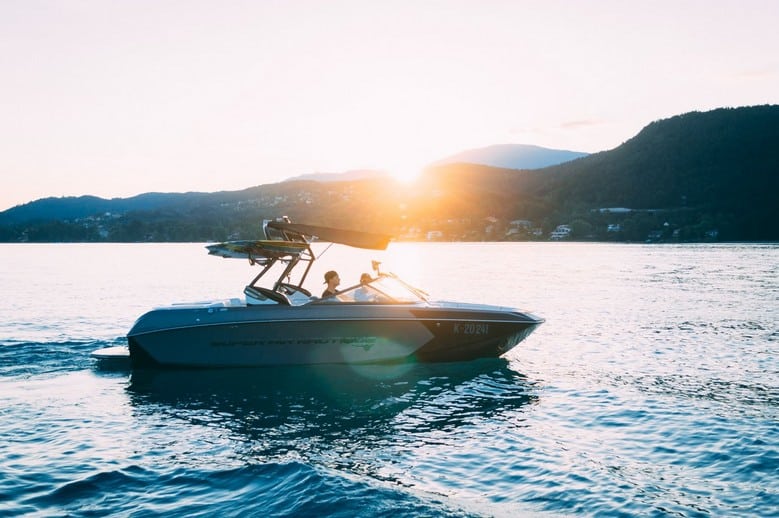 Whether you've got a nimble little skiff or a bulky 30-foot yacht, an indoor boat storage facility is the best way to safeguard your vessel.
While marina wet slips and residential driveways expose her to the elements and theft, indoor storage protects your investment with a sturdy roof and four walls. Choose a conveniently located facility near your favorite waterway, and you'll be free to take your watercraft for a whirl whenever you please.
Read on to learn why so many Americans are switching to indoor boat storage.
Prolong Your Boat's Lifespan by Shielding it from the Natural Elements
Every seasoned mariner knows BOAT stands for Bust Out Another Thousand. While some maintenance issues are inevitable, indoor storage protects your vessel from disastrous weather-related degradation.
Everyday UV rays and salty sea spray wreak havoc on the hull and your fancy upholstery. Furthermore, heavy rain can seep into any conceivable component, rusting metallic parts and waterlogging the deck. Then you've got extreme weather events—would your precious vessel withstand a Texas hailstorm or Florida hurricane?
A boat cover will offer some protection, but it's far from ideal. Storing your boat indoors keeps her safe from Mother Nature's wrath and can save you a considerable sum in the long run.
Get Protection from Boat Theft with State-of-the-Art Security
Nature can be one mean mother. But she's not the only threat to your vessel. The Department of Justice estimates boat theft costs America $60 million annually. A whopping 4,240 boats went AWOL in 2019. Can you guess where the majority of these went missing?
A Seaworthy study tells us 73% disappeared while parked on trailers, usually in a suburban driveway or backyard. That's no big shock, given these vulnerable vessels are already hooked up to wheels for a speedy getaway. Home storage simply isn't safe.
A marina offers better theft protection, but some risk remains. Wet slip storage accounts for 17% of boat theft incidents; the perpetrator can rapidly hotwire the engine and sail away.
If you can't bear the thought of your precious vessel becoming a crime statistic, indoor storage is your safest bet. The top facilities offer state-of-the-art security features like round-the-clock CCTV monitoring and formidable perimeter fencing. Invest in a private, fully-enclosed unit for an added layer of protection.
Free Up Space and Eliminate the Eye Sore
Home garage storage protects your vessel from the elements and safeguards it from late-night thieves.
But how many people can squeeze a sizable cruiser into their tiny suburban garage?
Even if your watercraft does fit inside, her bulky hull will occupy most of the available space. Retrieving your everyday bits and bobs becomes tiresome as you skirt around the boat to access the backend. An indoor storage facility frees up much-needed space and de-clutters your garage.
The same drawback applies to your driveway or backyard. While your prized runabout might well fit, you'll be sacrificing a significant amount of space. That could make everyday parking a hassle or inhibit access to the front door.
What's more, your beautiful boat will become an eyesore. She may look slick cruising down the canals, but your driveway-stowed boat won't help your curb appeal—we're confident the wife will agree. And that's not to mention the non-stop hassles from your overzealous HOA.
24/7 Access for Impromptu Sailings or Essential Maintenance
Stash your boat in a dry rack, and you'll have to work around restrictive marina operating hours. Many tack on haul-out and wash-down fees, which could make you reluctant to take your baby for a spin.
While wet slip storage lets you set sail when you please, you'll still have to haul her out for frequent maintenance.
The best indoor storage facilities, on the other hand, offer 24/7 access, often via a custom-built cell phone app. Early morning departures and ad-hoc repairs are easy thanks to this handy perk.
Conveniently Store Your Boat Right by Your Favorite Waterway
Store your boat at home, and you'll have to tow her to a suitable waterway every time you set sail. Depending on where you live, that could mean negotiating frantic inner-city traffic or towing vast distances while chewing through fuel.
The best indoor storage facilities, however, reside near pristine waterways. That way, you can cruise there in your everyday ride and rapidly tow her to a nearby boat ramp. A strategically located indoor facility is just as convenient as a marina dry-stack.
RecNation Storage: Your Indoor Boat Storage Specialist
An indoor storage facility gives the boat owner a slew of handy benefits for a reasonable monthly fee.
But not all facilities provide the same perks. Book with a reputable operator like RecNation to get high-tech security, 24/7 access, and a convenient location near a pristine natural waterway.
With indoor and outdoor units throughout the USA, we're your go-to boat storage solution.
Eager to learn more about storing your vessel? Check out our Expert Guide to Boat Storage.
More From RecNation Storage