Boat Storage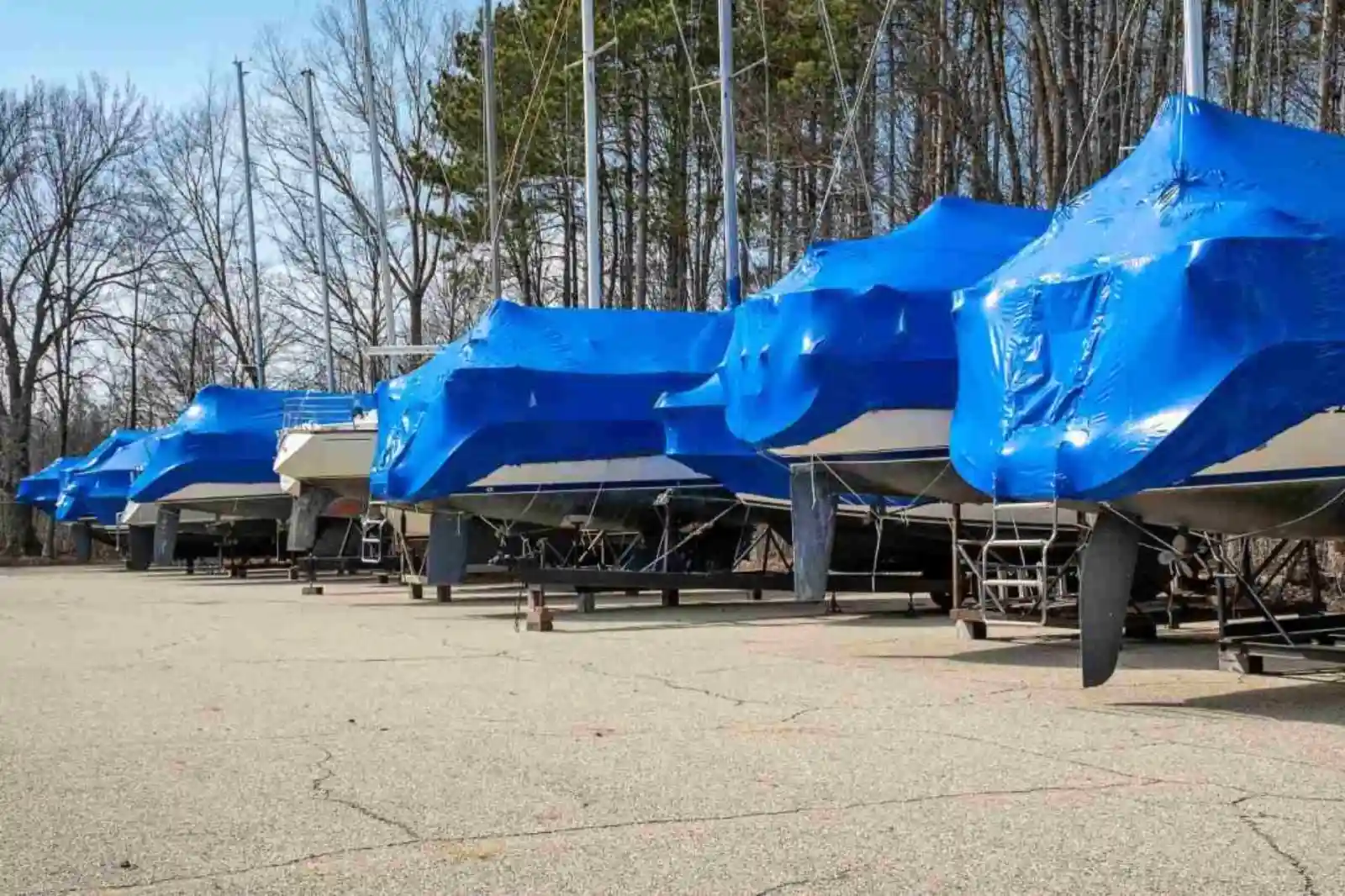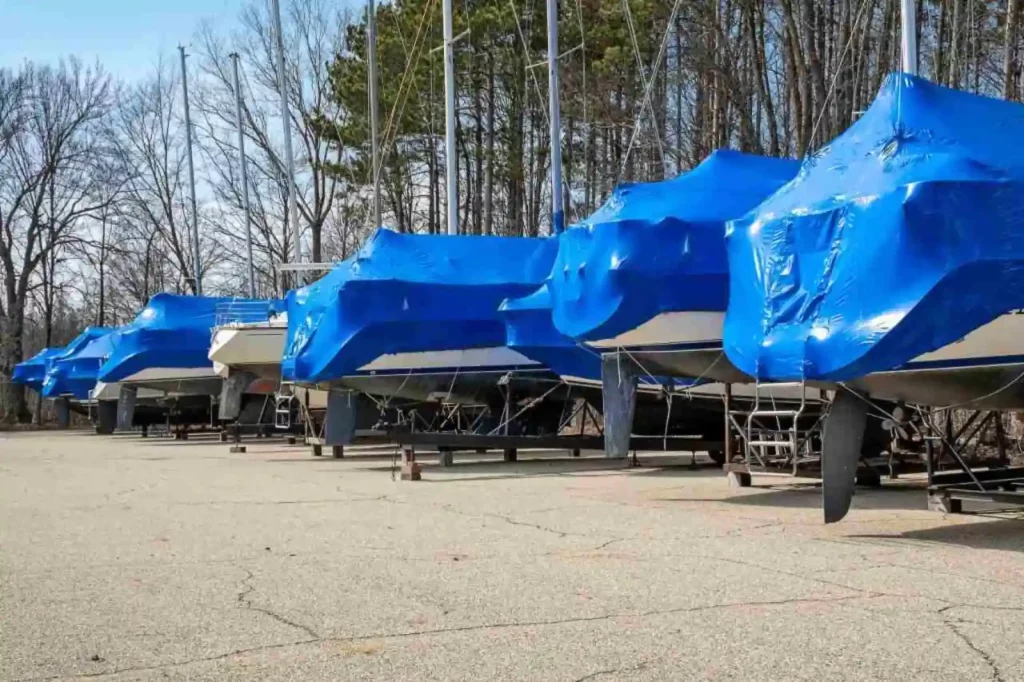 Nothing feels better than setting sail on the open waters either for a weekend of lake fun or a peaceful fishing trip. Boats are meant to facilitate these fun times and allow you to make memories with your friends and family. That's why it is so important to take proper care of it and find the best place to store it. At RecNation, you can enjoy peace of mind as you take advantage of high-quality boat storage. Find your nearest RecNation to begin storing your boat today.
Benefits of Boat Storage
While most people store their boats at a marina for quick access to the water whenever they need it, there are still many benefits to storing them at a storage facility. In addition to maintaining the curb appeal in your home, RecNation facilities can offer better protection, convenient locations, and key features designed to make your storage experience easier.
Better Protection
Keeping your boat at a marina runs the risk of serious damage brought on by the weather. Rain, snow, sleet, and ice are all things to be concerned about as you store your boat on the water. Even if you cover your boat to protect it from dents or scratches, just the waves that occur during high winds can damage your boat. Storing it at a RecNation facility gives you the coverage you need to better protect your boat and lets you keep your boat away from the sometimes damaging effects of the water.
In addition to better protecting your boat from the weather, RecNation also provides high-quality security measures to offer you peace of mind. Our facilities are fully fenced with most offering keypad entry. We are also equipped with 24/7 video recording. You can even take advantage of a fully enclosed unit offered at several RecNation locations.
Convenience
While being out on a marina offers incredibly quick access to the water, all of our RecNation facilities are just as convenient. Many of our facilities are near major highways as well as lakes and national parks. Your next boating adventure is always just a short drive away when you store your boat at RecNation.
Features and Amenities
When you store your boat at a RecNation facility, you will gain access to several key features and amenities that you can't get anywhere else. It is always easy to park your boat with wide drive aisles and ample room to maneuver around. We also offer high-quality security with 24/7 video recording and keypad access. Many of our units also provide electrical outlets to allow you to charge your battery whenever you need to.
Preparing Your Boat For Long-Term Storage
Prior to storing your boat with RecNation, there are several steps that need to be taken so you can leave your boat in tip-top condition. Continue reading to learn how to properly clean and perform the mandatory maintenance for your boat.
Cleaning the Interior and Exterior
Properly cleaning your boat is imperative to preventing rust and other damage. For interior cleaning, start by turning off any built-in electronics, removing food from your fridge, and emptying your toilet. Next, you will want to roll up and secure your sails as well as hose down the interior to remove fish residue and other grime. Wipe down hard surfaces with an all-purpose cleaner and a cloth, and make sure to clean your vinyl seats and seal them with a protectant. Lastly, place leftover safety equipment into your cabinets and secure your ropes.
The first step in cleaning the exterior of your boat is scrubbing off the scum and removing salt etchings to prevent rust. You will also need to wash your boat with a good-quality boat wash and a freshwater rinse. Make sure to polish the chrome, glass, and stainless steel present on your boat and clean the wheel hubs, cooling system, and brakes in your trailer. You will also need to flush out any after-market holes and add a layer of wax to the surface to stop mold from forming. Lastly, place a tarp over the boat once the proper mechanical maintenance has been completed.
Performing Mechanical Maintenance
Keeping your boat in good condition requires a lot of mechanical maintenance as you prepare it for storage. These steps include:
Flushing the engine's cooling system
Changing the oil
Topping off the fuel tank and adding a stabilizer to avoid stale fuel
Disconnecting the battery and plugging it into a trickle charger
Closing your exhaust port
Adding air to your trailer tires and checking the brakes
During the winter months, you will also want to remove any coolant from the engine as well as change fuel filters. You will also want to pay special attention to the plumbing by draining the water and adding antifreeze.
Find Boat Storage at Your Nearby RecNation Today!
When you need easy and convenient boat storage near you, come to RecNation. Our high-quality features and variety of covered, uncovered, and enclosed units give you everything you need for the best boating experience. Find the RecNation facility nearest to you to take advantage of convenient boat storage today!