Selling Your Business Has Never Been Easier
You'll appreciate our stress-free business acquisition process.
RecNation is the largest owner of boat and RV storage facilities in the country, and we're still growing- targeting six to eight acquisitions of facilities per month. As a result, we have developed a very efficient diligence process focused on constant communication between our team and yours.
We are proud to say that due to our highly-professional process, 100% of the boat and RV companies that we have acquired are fully referenceable!
We understand that selling your business is a huge decision. That's why RecNation is here for you every step of the way.
Speak To Our Team About Selling Your Business
With 9,000+ Units Bought So Far, We're Growing Fast!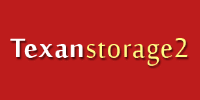 Our Simple Selling Process
Step 1: Sign
RecNation begins with a preliminary analysis of reports and demographical data. All you need to do is sign the PSA, so we can formally begin the acquisition process and commence our financial and site due diligence. We will come to you with questions and comments about the requested documents.
Step 2: Notify
Two weeks before closing, you will notify your tenants of the sale. Our team will also reach out and introduce ourselves to ensure a smooth transition. At this point, we will ask you to share your information for your electric and internet accounts with RecNation so we can access these utilities.
Step 3: Close
Now it's time to close! RecNation will be on-site the day of closing to ensure a smooth transition. The closing process will take only 60 days from start to finish. Following the close, we will finish transferring over the tenants to our system and taking ownership of the utility accounts.