First Time Storage Renter Guide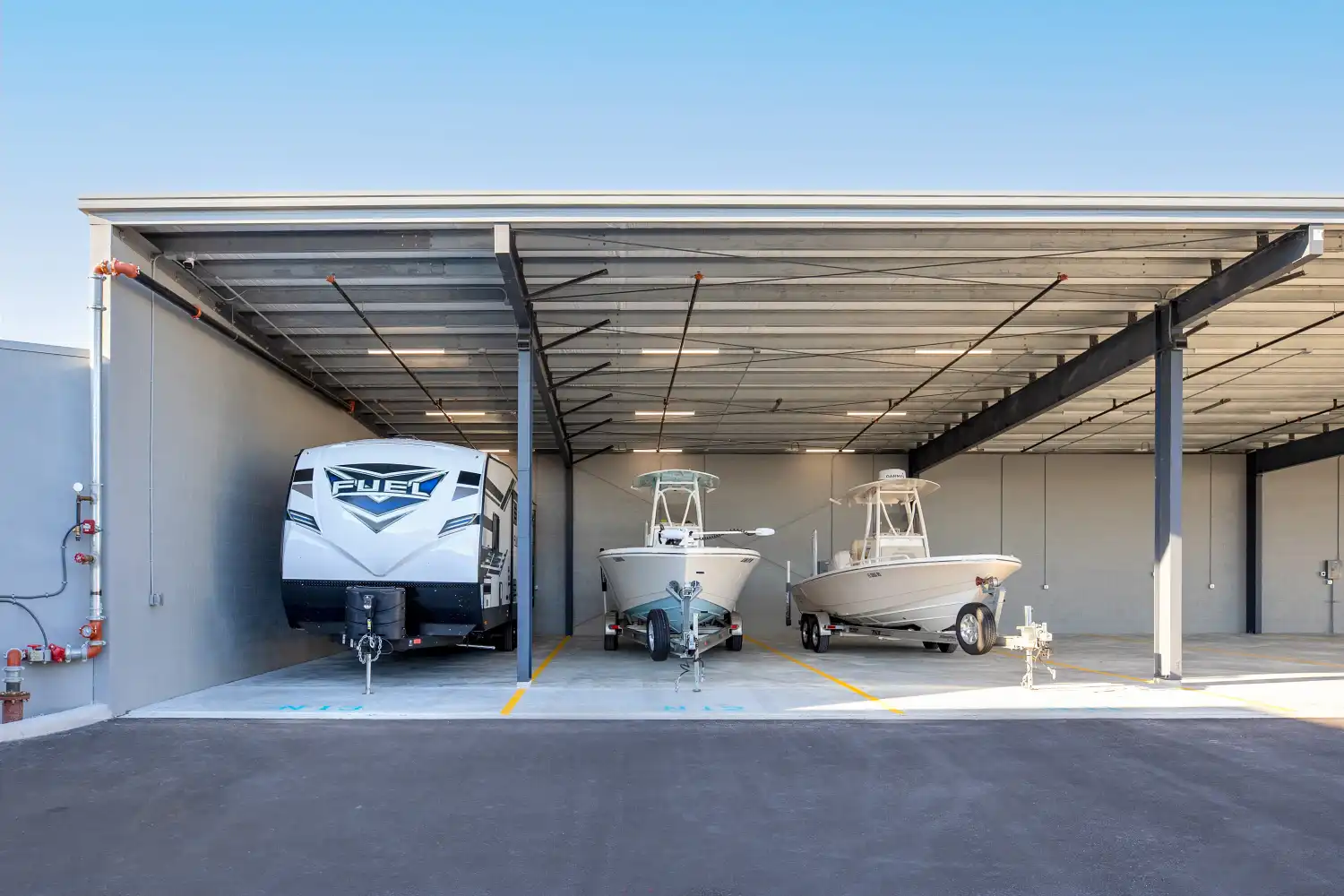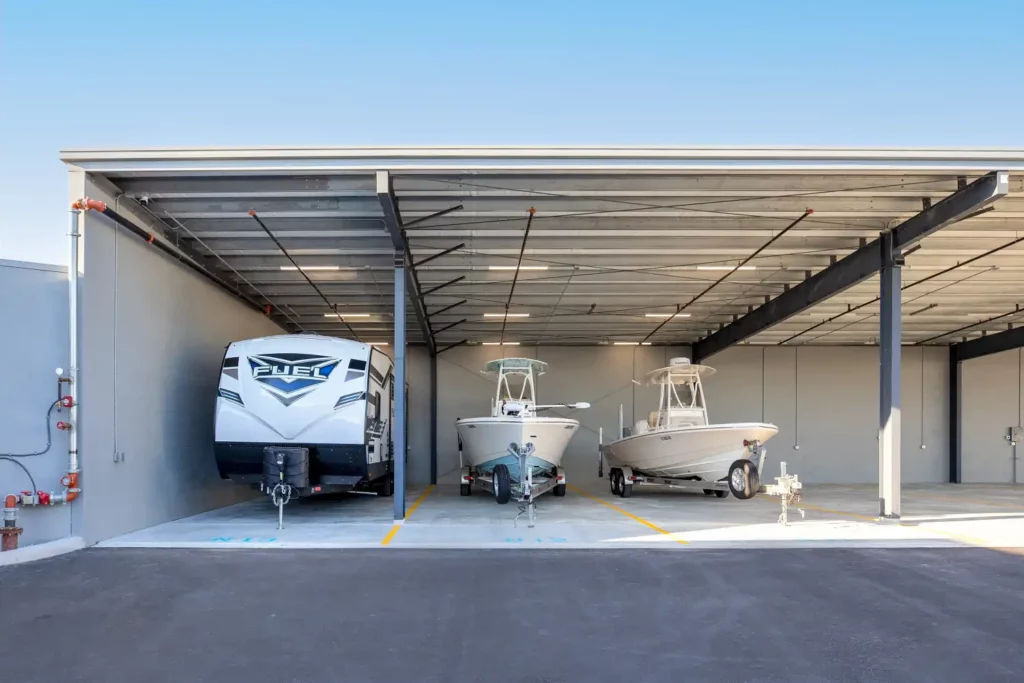 As you begin the process of storing your boat or RV for the first time, there are several things to take into consideration. At RecNation, we want to offer assistance as you begin this new storage journey. Continue reading to learn more about the different types of vehicle storage, what features and amenities are available, how to rent a self storage unit, and how to prepare your recreational vehicle for storage.
Types of Vehicle Storage
When you rent vehicle storage from RecNation, you will be able to choose from three different options. These options include:
Uncovered- These parking spots do not have any sort of siding or overhead covering for your boat or RV. They are still, however, stored within our fully fenced facility.
Covered- With covered parking spots, your recreational vehicle will be parked beneath an overhead covering for protection from rain, snow, and sleet.
Enclosed- These vehicle parking units are completely covered on all sides with swing doors for maximum storage space and protection.
Not all storage types will be offered at each RecNation facility. Check the specific location for the most accurate information regarding what types of vehicle storage are available at that location.
Features and Amenities
In addition to multiple vehicle storage types, we are also proud to offer high-quality features and amenities to make your storage experience a positive one. All of our facilities have perimeter fencing around the entire facility as well as a video recording system. We also provide gate keypad access with several facilities offering mobile app remote access.
Maximum visibility is always provided with lighting in and around the unit. At RecNation, we have made sure to provide wide drive aisles for easier parking. Select facilities provide electric outlets so that you can keep your battery charged during the offseason. There are also several RecNation locations with a vehicle washdown area and a dumping station.
How To Rent Vehicle Storage from RecNation
When you are ready to begin storing your boat or RV at one of our RecNation facilities, you can do so by either calling or visiting the specific facility you want to rent from or by contacting us online. You can also call our main phone line for additional information.
How To Prepare Your Vehicle for Long-Term Storage
Prior to bringing your boat or RV in for long-term storage, there are several steps that need to be taken to prevent damage to your vehicle. With both vehicles, you will need to clean both the interior and exterior of your vehicle. With boats, it is important to scrub the outside and hose down the desk to get rid of fish residue and scum. In order to keep moisture out of your boat and RV, make sure to defrost your fridge and thoroughly clean it. Wipe down all hard surfaces with all-purpose cleaner and a cloth.
In terms of mechanical maintenance, you will need to make sure to drain your engine's cooling system, change the oil, and fill your tank. You will also need to remove your battery and keep it attached to a trickle charger to keep it charged while in storage. You will also want to close your exhaust port on your boat and drain all the tanks on your RV.
The last steps for preparing your RV for storage are to crack a roof vent or window to improve the airflow, shade the tires with tire covers, and seal up entry points to prevent mice from entering. Pay special attention to the plumbing on both types of vehicles during the winter months. Make sure to completely drain the water and add antifreeze.
Find RV and Boat Storage at Your Nearby RecNation Today!
It has never been easier to rent convenient and affordable vehicle storage. At RecNation, we offer high-quality vehicle storage solutions with top-of-the-line features to meet your needs. Find the RecNation facility nearest to you to take advantage of convenient boat and RV storage today!