How to Sell a Car with Hail Damage: 3 Options to Try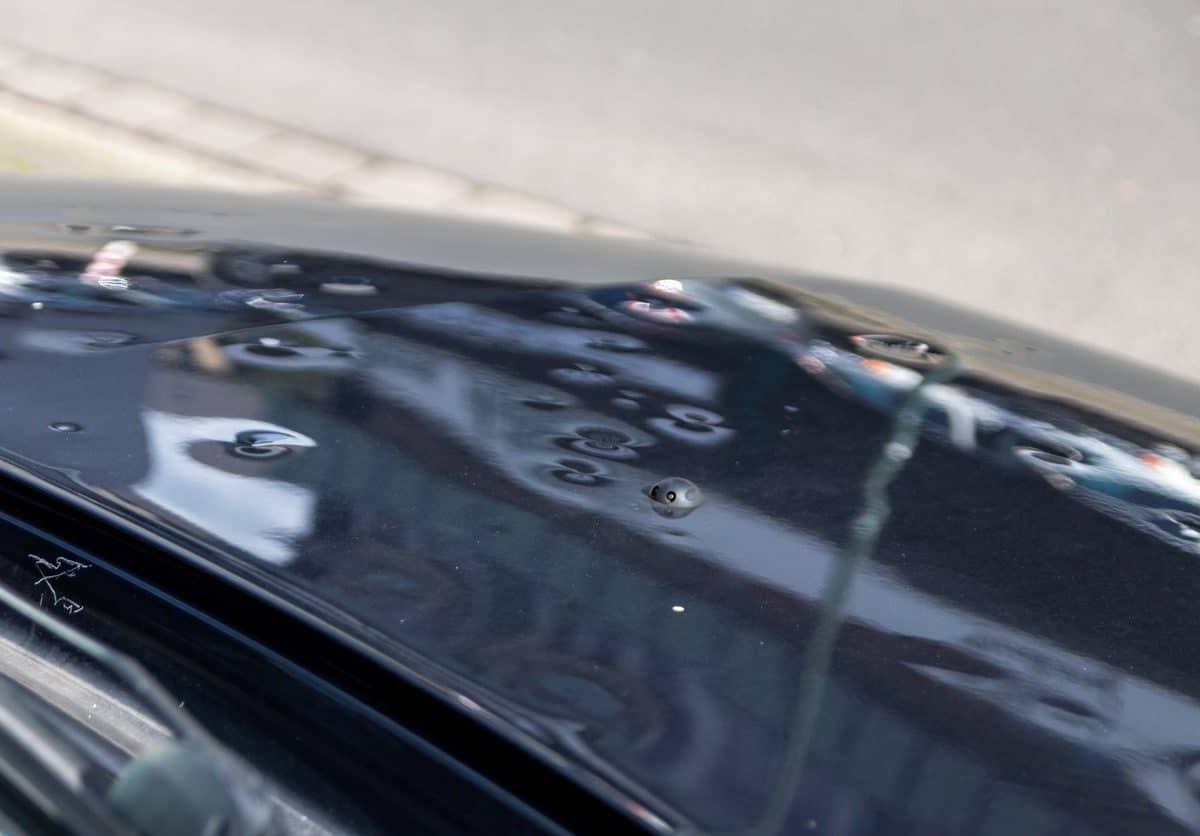 When a hailstorm crops up and your car has nowhere to hide, your car is probably going to take some hits. Those unsightly dings might have you thinking of upgrading to a new ride. But first, you'll need to sell your car with hail damage — and no, it's not a lost cause.
Try these three options to sell a car with hail damage without investing in costly repairs.
1. Have the Damage Professionally Evaluated
Just because your vehicle has hail damage doesn't mean it's worthless. In many cases, the damage is purely cosmetic and can be easily fixed with the right body shop. But if you don't want to foot the bill yourself, you can help the next buyer learn what those costs might be.
Start by having your car professionally inspected by a trusted auto shop. Get a quote for how much the repairs might cost.
From there, you can refer to Kelly Blue Book to find out how much your car was worth before the hail damage. If you list the car for sale, you can deduct the estimated cost of repairs from the car's estimated value. Having documentation from both sources helps you justify the sale price to prospective buyers.
Remember, not everyone cares about the appearance of a car. They might prefer a lower purchase price for a car that's reliable, even if its cosmetic condition isn't perfect.
2. Reach Out to a Cash Car Buyer
Car-for-cash companies will buy used cars in nearly any condition and pay cash on the spot, even if the vehicle has hail damage. If you're having trouble selling a car with hail damage, these companies might be your best option. You won't have to worry about costly repairs, plus you will have cash in hand. They will come to pick up your car and handle all the paperwork on your behalf.
The downside of using a car-for-cash company is that you typically won't get the full value for your ride. These companies buy cars cheaply, then fix them up to sell them for a profit. Because cars with hail damage will need additional work, your profit might be lower than you expect. But it's at least worth a shot, especially since you can get free estimates and decide whether to take the deal.
3. Sell a Car with Hail Damage for Parts
If no one sees the value in the total vehicle, they might see value in its components. Contact junkyards or scrap metal places to see if they'd be interested in parting out your car. There's very little to do on your part, and you'll be on your way to getting a new ride.
Prevention is the Best Defense Against Hail Damage
Hailstorms happen frequently in Texas, especially as the weather warms. Avoid having to sell a car with hail damage by preventing damage in the first place. At RecNation, we're helping car owners like you keep their classic cars, boats, and RVs looking like new. Contact us today for a free quote!
More From RecNation Storage