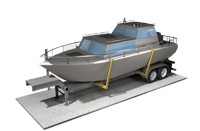 Hurry, only 3 left!
$1: Remainder of the Year
No Obligation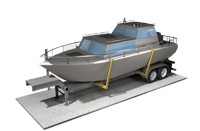 $1: Remainder of the Year
No Obligation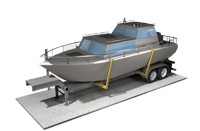 $1: Remainder of the Year
No Obligation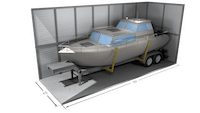 Hurry, only 1 left!
$1: Remainder of the Year
No Obligation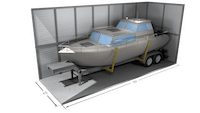 Hurry, only 1 left!
$1: Remainder of the Year
No Obligation
Didn't find your unit? Try these nearby locations
Smithville, MO, Boat and RV Storage on Collins Road
With plenty of outdoor recreation near Smithville, MO, including lakes and parks, it's no wonder many nearby residents own their own recreational vehicles. However, finding a convenient spot to park your vehicle when not in use can be a chore. Luckily, at RecNation, we have RV parking and boat storage options available in Smithville near Kansas City. Browse our available vehicle storage units to get started.
Boat and RV Storage near Smithville Lake
When you store your vehicle with RecNation, you can have peace of mind knowing your vehicle will be secure. With advanced storage features that keep your security and convenience in mind, your storage experience will be hassle-free. A few of the storage features we offer at our Smithville, MO storage facility include:
24-hour access
Gated access
Online payments
Month-to-month leasing
Wide driveways
Enclosed storage units
Digital video recording
And more
Smithville Car Storage near Kansas City, MO
In addition to RV and boat storage, we also have car storage available at RecNation. Whether you're working on a project car or don't have space for your spare car, self storage is an ideal solution. Our vehicle storage units range in size from 10×20 to 13×45, allowing you to store a variety of vehicle sizes.
Nearby Lakes and Parks in Smithville, MO
Whether you're planning a weekend camping trip or a vacation at the lake, there are plenty of options near the city of Smithville. Our storage facility in Smithville is located right next to Smithville Lake of Clay County, allowing you to store your boat nearby. We're also located near major highways including Highway 169, allowing easy access on your way out of town. Other lakes and parks near Smithville include:
Find Your Smithville Boat and RV Storage at RecNation
Free up space in your garage or driveway and store your vehicle at RecNation in Smithville, just a short drive from the Kansas City metro area. With a wide selection of vehicle storage options, wide driveways, and modern storage features available, you can rest assured knowing you'll have a pleasant storage experience. Ready to get started? Rent or reserve your vehicle storage unit at RecNation today!
Frequently Asked Questions About Boat and RV Storage in Smithville, MO
What amenities are available at RecNation in Smithville?
At our Smithville storage facility, you can take advantage of storage features, including gated access, 24-hour access, digital video recording, online payment options, and more. With security features such as digital video recording and gated access, you won't have to worry whether your items are secure.
When can I access my boat or RV storage unit in Smithville?
We offer 24-hour access at our storage facility in Smithville. Our customers can simply enter a personalized code to enter our storage facility, even after office hours.
How should I prepare my boat or RV to be stored long term in Smithville?
Before placing your vehicle in storage, you'll want to be sure it's prepared properly. We recommend thoroughly cleaning out the interior and exterior of your vehicle, especially any perishables to keep it smelling fresh and to avoid the possibility of pests. Washing the exterior of your vehicle is also important to preserve the vehicle's paint.
Additionally, it's important to ensure your vehicle's maintenance is up to date to avoid a dead battery, rust, water damage, or issues due to not changing your oil.
Where can I find covered vehicle storage near Kansas City?
We offer uncovered and covered parking at our Smithville storage facility, depending on your storage needs. Our covered and enclosed storage units provide additional protection to your vehicle from various elements. Browse our available storage units to check availability.
Features & Amenities
Every storage feature is designed from scratch against standards forged from years of experience in the self storage industry. The result is a high quality consistent customer experience you can count on.
All Major Credit Cards Accepted
Facility Amenity: Water Onsite (Non-Potable)
Mobile App Remote Gate Access
Online & Mobile App Payment
Unit Amenity: Electrical Power Outlet in Unit