Your Houston, TX Moving Guide
A fresh start—if that's what you need, Houston is calling you. Here at RecNation, we know there are few places that pack such adventure and comfortable living into the same space. This city offers you the opportunity to turn a new page and walk into the next chapter of your life. But how are you supposed to go about getting there?
To help you navigate the process, the experts at RecNation have put together this guide to moving to Houston, TX. With several boat and RV storage facilities throughout the Houston metropolitan area, our team is familiar with some of the best spots near Houston to work, live, and play.
Jobs in Houston, TX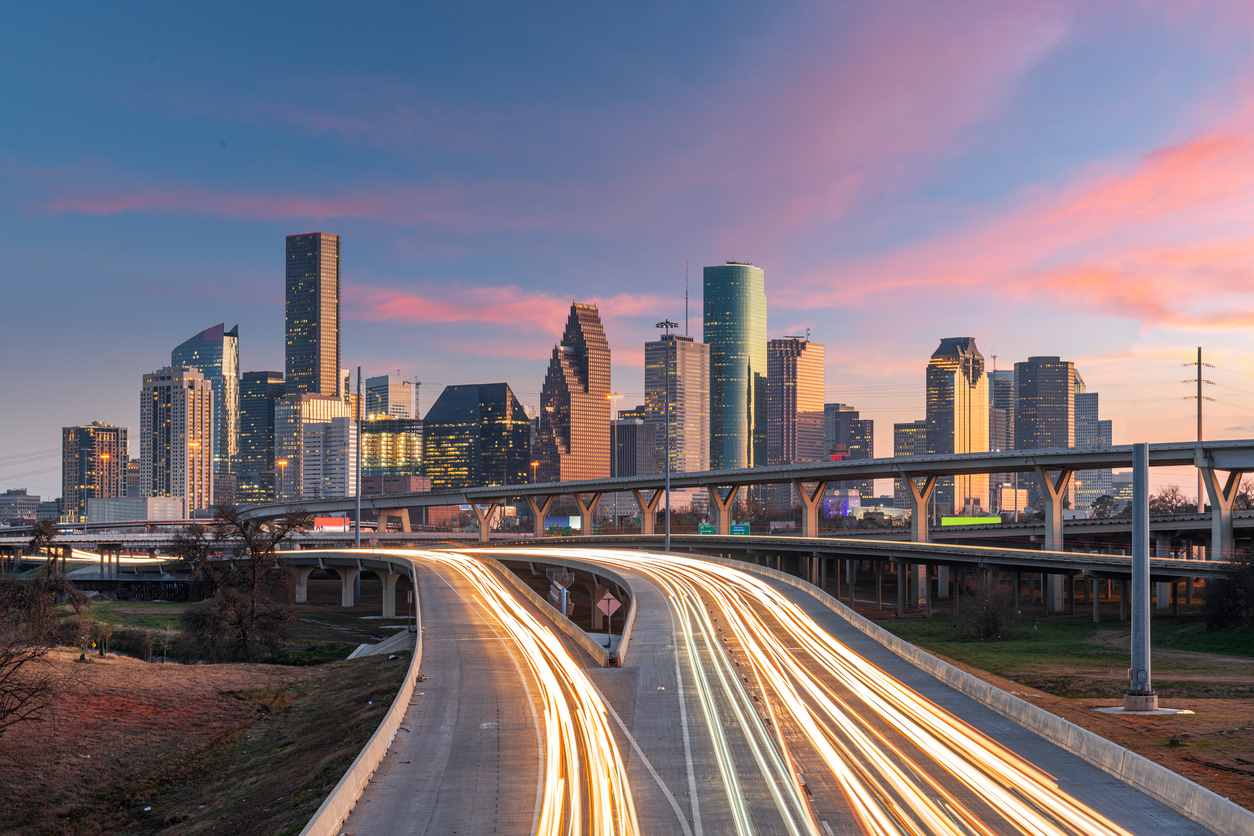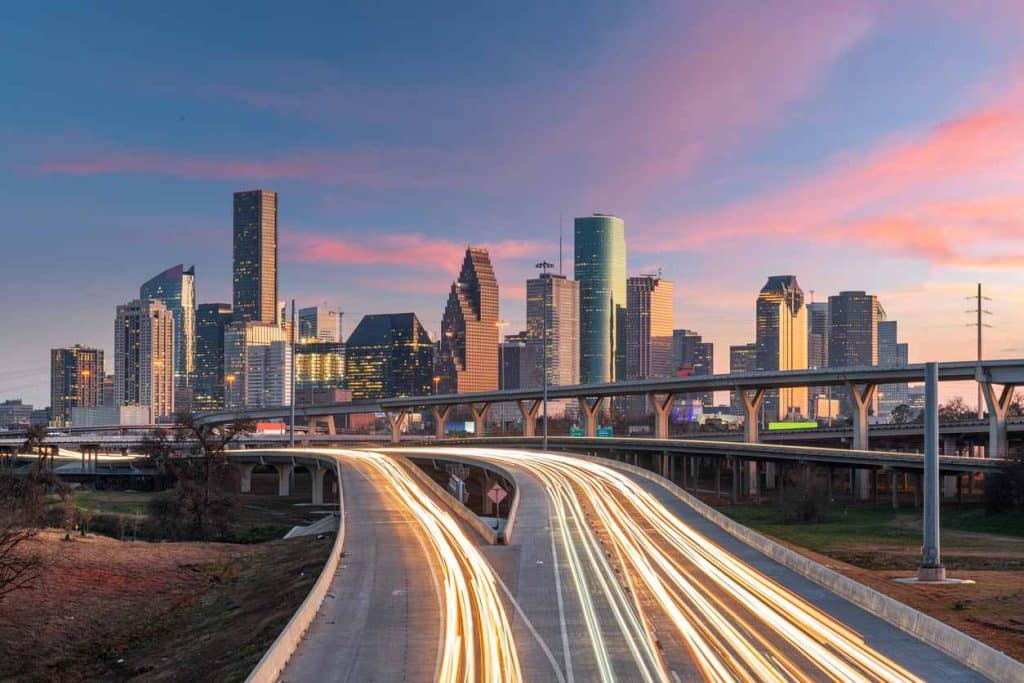 Houston has endless potential for your career. A thriving downtown can be where your next step awaits you with the job opportunity you've been searching for. And with modern technology enabling interviews to be conducted remotely, you can get your future job lined up and ready without having to travel.
One thing to keep in mind as you job hunt: The time zone of Houston, TX, is Central Standard Time (or Central Daylight Time). If you live in a different time zone, make sure you keep track of the difference between your potential employer's time and your own.
Houston is home to many major company headquarters, any of which could have a position for you. Some of the largest include:
Phillips 66, a multinational energy company headquartered in west Houston. They offer a wide range of career opportunities in fields such as engineering, finance, and marketing. Check out their careers page for current job openings.
Sysco, a food service distribution company that provides products and services to restaurants, health care facilities, educational facilities, and other industries. They have multiple locations throughout Houston and offer a variety of job opportunities in transportation, technology, maintenance, sales, and more.
Hewlett Packard Enterprise, aglobal edge-to-cloud technology company that provides solutions for businesses of all sizes in financial services, health care, manufacturing, public sector, telecommunication, and more. They have a large presence in Houston with all sorts of job opportunities.
Best Places To Live Near Houston, TX
There are many great places to live in Houston and throughout the metropolitan area. Families might prefer more of a suburban lifestyle. Meanwhile, young budding professionals might prefer to be settled right in the downtown area.
Depending on what you're seeking, you might find a new place for you to call home in any of the following areas:
The Woodlands
The Woodlands is a master-planned community about 30 miles north of downtown Houston. It's known for its wooded landscape, family-friendly atmosphere, and high-quality amenities. The community offers a variety of housing options, from single-family homes to apartments and condos, making it a great place to live for individuals and families alike.
In addition, The Woodlands has a bustling town center with numerous restaurants, shops, and entertainment options, as well as parks, trails, and golf courses for outdoor recreation. When you put it all together, living in The Woodlands, TX, provides a unique blend of suburban charm and city convenience.
Porter
Porter, TX, is a small town about 30 miles northeast of downtown Houston. It offers a quieter, more rural lifestyle compared to the bustling city. The town has a closely knit community feel and is known for its friendly residents and traditional values. Housing options in Porter include single-family homes and small apartment complexes, making it an ideal location for those looking for a peaceful, affordable living situation.
The town also has several parks and outdoor recreational areas, including the nearby Lake Houston Wilderness Park, which offers hiking, camping, and fishing opportunities. Despite its smaller size, Porter has a growing business community, with several local businesses and restaurants popping up in recent years. Overall, Porter provides a tranquil escape from the fast-paced city life while offering convenient access to Houston's amenities.
Cypress
Cypress, TX, is a suburban area about 25 miles northwest of downtown Houston. The town has been growing rapidly in recent years and is known for its top-rated schools, family-friendly environment, and large homes on spacious lots. Cypress has a variety of housing options, including single-family homes, townhouses, and apartments.
The town also has a bustling business community with numerous shopping centers and restaurants. Outdoor enthusiasts will enjoy the many parks and trails near Cypress, including the Kickerillo-Mischer Preserve, an 80-acre property with Marshall Lake, trails, and camping areas. With its strong sense of community, excellent schools, and proximity to Houston, Cypress is a great place to call home.
Things To Do in Houston, TX
One of the biggest perks of living in or around Houston, TX, is that you're never far from the action. Sports fans can catch a game at Minute Maid Park, home of the Houston Astros, or NRG Stadium, home of the Houston Texans. If you're interested in the arts, check out the Museum of Fine Arts, the Menil Collection, or the Contemporary Arts Museum Houston.
Foodies will love the thriving culinary scene, with countless restaurants offering everything from Southern comfort food to international cuisine. For families with young children, the Houston Zoo and the Downtown Aquarium are must-see attractions.
Ready for the best of it all? Houston has several outdoor destinations within easy reach that offer endless adventure. There are a few of our favorites:
1. Sylvan Beach Park
One of the most popular beaches near Houston, TX, Sylvan Beach Park is in La Porte, just southeast of Houston. Featuring a boat ramp, fishing piers, playgrounds, and a swimming area, this beach can be your family's new favorite weekend getaway.
2. Sam Houston National Forest
Sam Houston National Forest is a beautiful, natural area just north of Houston, TX. The forest covers over 160,000 acres, which is more than enough space for the hiking and biking trails that wind through the forest and the many campgrounds that you'll find. Lake Conroe is located within the forest and is popular for boating, fishing, and swimming. With its abundance of nature and outdoor recreation, Sam Houston National Forest is a great escape from the hustle and bustle of city life, providing a serene and refreshing experience.
3. Lake Houston
Spanning over 12,000 acres, Lake Houston is a large reservoir in the northeast corner of Houston, TX. Whether you prefer to fish, boat, or swim, this lake has space for it all. Being conveniently located within city limits, Lake Houston and the connected Alexander Deussen Park can be an easy trip when you need an afternoon walk or an easy Sunday picnic.
Self Storage in Houston With RecNation Can Help You Move
No matter where you're coming from, moving is always a challenge. Downsizing, upsizing, or transitioning into a home of similar size—it's never easy. But when RecNation has self storage, boat storage, RV storage, and car storage space, there are ways to take some stress off your shoulders.
We have manyvehicle storage facilities located throughout the Houston area, including facilities in The Woodlands, Porter, Conroe, Katy, Cypress, and more. You'll find outdoor parking, covered parking, and indoor vehicle storage options at our various locations, along with Houston self storage for your other belongings.
Even after you've settled into your new home in Houston, your recreational vehicles, spare cars, and personal belongings can stay with us here at RecNation! Several of our facilities are located near popular outdoor destinations, which means your ride will stay conveniently close to your favorite places.
Get started today! Locate a RecNation RV and Boat Storage facility to rent or reserve vehicle storage or self storage in Houston.
More From RecNation Storage