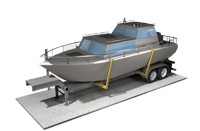 Hurry, only 2 left!
No Obligation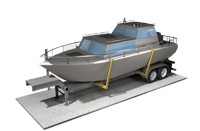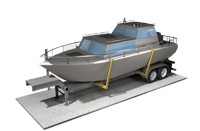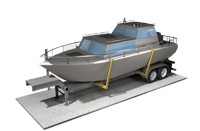 Punta Gorda, FL, Boat and RV Storage Near I-75 and Highway 17
Situated along Port Charlotte's coastline, Punta Gorda is a small community perfect for those who love spending time under the sun. There's easy access to the marinas and beaches, but many people have trouble finding space to park their vehicles when they return home. RecNation is here to help with options available for boat storage in Punta Gorda and RV storage in Punta Gorda. Our storage facility is located on Marion Avenue near the I-75 and Highway 17 interchange, right by the Last Chance Saloon and the Punta Gorda Elks Lodge.
Boat and RV Storage Features in Punta Gorda Near I-75 and Highway 17
At RecNation, our number one priority is making sure you receive the best vehicle storage experience possible. Unlike other storage facilities in Punta Gorda, RecNation specializes in providing vehicle storage spaces designed with your needs in mind. We've worked hard to earn a reputation as one of the top providers of RV and boat storage in Punta Gorda through a commitment to excellent customer service and a number of state-of-the-art amenities designed to make your life easier. These include:
24/7 security cameras
Fully fenced facility
24-hour access (upon request)
Month-to-month leases
Autopay
Online and mobile app payment
Mobile app remote access
All major credit cards accepted
And more!
Jet Ski Storage in Punta Gorda at I-75 and Highway 17
Punta Gorda is the perfect place for Jet Skiing. With several marinas and boat ramps, you'll have no trouble riding the waves. However, finding a place to anchor your ride can be tough. Come to RecNation for convenient and affordable Jet Ski storage in Punta Gorda. Our boat and RV storage spaces are perfect for a number of other recreational vehicles, including:
Canoes
Kayaks
Paddleboards
Class A motor homes
And more
Nearby Lakes and Parks in Punta Gorda, FL
You don't have to travel far to enjoy the outdoors in Punta Gorda. The city is located right along the shores of the Peace River and Charlotte Harbor, meaning there's an almost endless amount of opportunities to hit the water. There are also a ton of parks and outdoor areas to explore in Punta Gorda, opening the door to picnics, hikes, and more for you and your loved ones to enjoy.
RecNation offers RV and boat storage in Punta Gorda near these local destinations:
Find Your Punta Gorda Boat and RV Storage at RecNation
Spare yourself the trouble of finding a place to park your extra vehicles at home and rent from RecNation. We offer a variety of options for Punta Gorda boat storage and Punta Gorda RV storage, with 24/7 accessibility available upon request. Want to know more? Check out our blog and FAQ to learn more about our options for vehicle storage in Punta Gorda. Once you're ready to get started, give us a call or rent or reserve your boat or RV storage unit online today!
Frequently Asked Questions About Boat and RV Storage in Punta Gorda, FL
What amenities are available at RecNation RV and Boat Storage at I-75 and Highway 17?
You'll enjoy complete peace of mind when storing your boat, RV, or other vehicle at RecNation's storage facility in Punta Gorda, as we have multiple security measures in place. Our facility is fully fenced, and only our tenants will be able to pass through the front gate. Additionally, we have video cameras recording the grounds 24 hours a day, seven days a week for additional security.
When can I access my boat or RV storage unit in Punta Gorda, FL?
We understand that sometimes you want to hit the road early, either to get a head-start on a road trip or to get down to the water before dawn. In order to help, RecNation offers 24/7 vehicle storage in Punta Gorda upon request. Give us a call for specific details. Standard access hours are between 6:00 a.m. and 10:00 p.m. seven days a week.
How should I prepare my boat or RV to be stored long term in Punta Gorda?
Storing your boat or RV requires some preparation to ensure it's properly protected. Clean the vehicle thoroughly, inside and out, removing trash and cleaning up any spills. Seal exhaust ports and other potential entry points, and apply wax to the surface for added protection if needed. Take care of any needed maintenance or repairs, such as oil changes or filter replacements. Finally, flush the coolant system and add a fuel stabilizer, particularly during winter storage.
How much does a boat or RV storage unit cost in Punta Gorda?
RecNation is proud to provide affordable RV and boat storage in Punta Gorda so you don't have to break the bank to find the space you need. Our vehicle storage options begin at $72 per month for smaller units and $106 per month for larger spaces.
How can I pay for my Punta Gorda boat or RV storage unit?
It's simple! We operate an easy-to-use online payment portal that allows you to make payments from anywhere. We accept all major credit cards and have autopay options available to help you never miss a payment again.
Features & Amenities
Every storage feature is designed from scratch against standards forged from years of experience in the self storage industry. The result is a high quality consistent customer experience you can count on.
24 Hour Access (Upon Request)
All Major Credit Cards Accepted
Online & Mobile App Payment