Comparing Boat Storage Pros & Cons: Marina vs. Home vs. Facility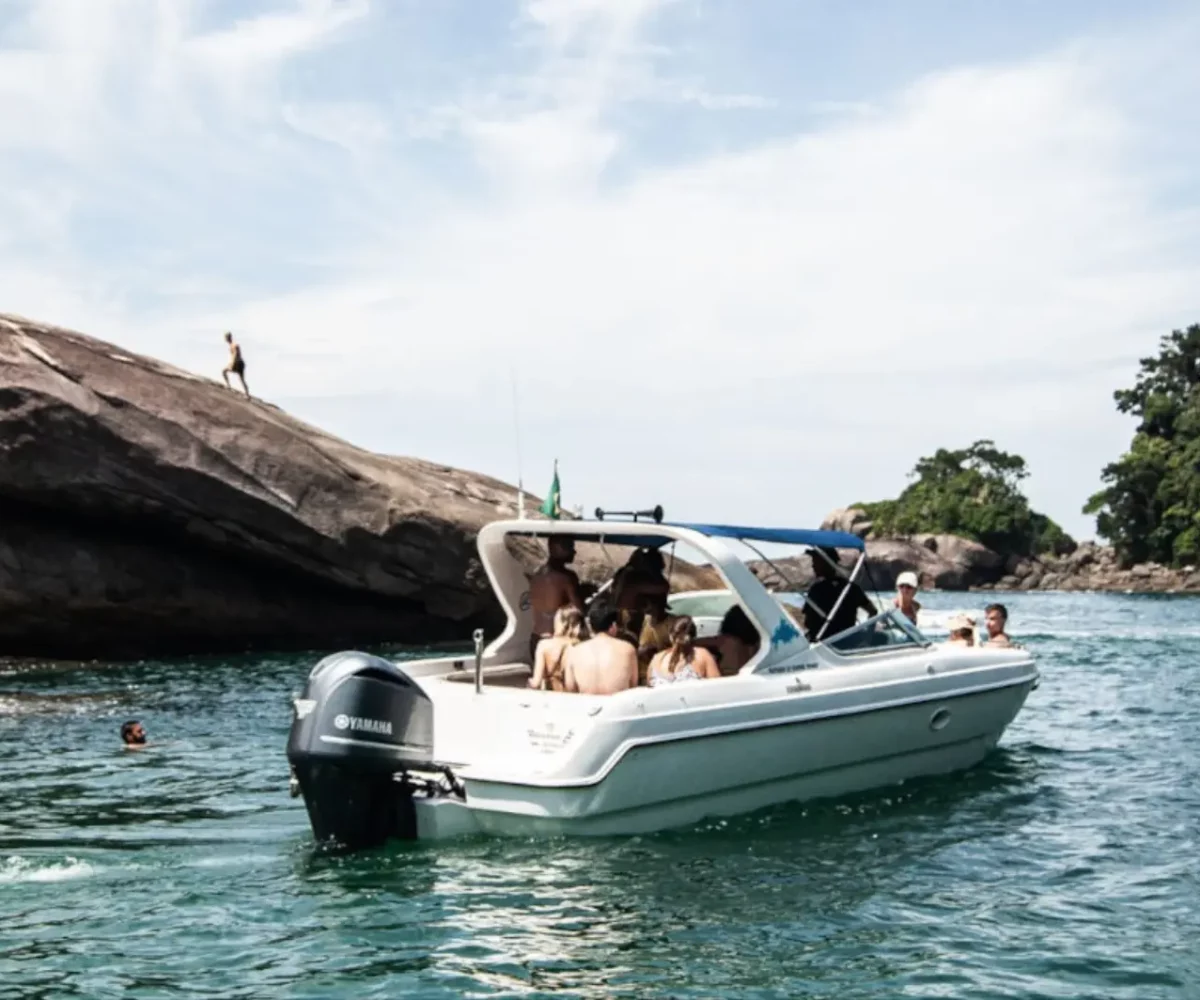 You must find the best boat storage solution for your precious vessel. If not done right, significant maintenance issues may arise, forcing you to fork out a string of eye-watering repair bills.
So which boat storage option works best: marina, home, or facility?
Each has its distinct pros and cons. Let's discuss.
Marina Boat Storage
Marina storage is a hassle-free option for boaters who crave convenience. But it's not necessarily the best solution.
Wet vs. Dry Marina Storage
Wet-slip storage means leaving your boat in the water within a marina. As the most convenient, easily-accessible option, all you need to do is unmoor and sail away.
The downside, however, is that bobbing in the water leaves your boat prone to decay. The sun, salt, wind, and rain wear away its protective gel coat and corrode metallic components, creating a gamut of ongoing maintenance headaches. And should a hurricane or hailstorm strike, you'll have zero protection from the elements.
Many marinas offer dry storage, which involves hauling your boat out of the water and stashing it on land. The most common solution is dry-stack storage, where a hydraulically-powered lift hoists your vessel onto a semi-enclosed shelter, often referred to as a "Boatel."
Despite being less convenient, dry storage usually costs about the same as wet slip. The advantage is your boat sits out of the water and is sheltered from the elements, significantly reducing maintenance costs.
Pros and Cons of Marina Storage
There's no denying it: marina storage is a convenient option. Your boat will sit in the water (or an on-site dry-stack) for fast, hassle-free sailings.
But it's also the most expensive. On average, marina storage fees run about double those of a reputable indoor storage facility.
Furthermore, wet-slip storage provides zero weather protection. Dry-stack storage includes a roof (but no walls), but you'll be confined to marina operating hours and may have to pay a haul-out/wash-down fee.
Home Boat Storage
Is storing your boat at home a viable option?
While it's undoubtedly the cheapest, home storage has several drawbacks.
Garage vs. Driveway Home Boat Storage
Compared to parking your boat in a driveway- garage storage is the far better option. Your prized watercraft will sit safely inside, protected from the elements and would-be boat thieves.
The problem is, of course, that few people have room in the garage to stash a boat. And if they do, it'll take up so much space that accessing your everyday odds and ends becomes a chore. What's more, backing your cumbersome boat into a tightly packed garage is a stressful endeavor.
The driveway is the most popular home storage solution because many people simply can't squeeze a watercraft into the garage.
But it's risky. Leave your boat on a trailer, and it becomes a lucrative target for opportunistic thieves who can hook it up to a truck in minutes and haul it away. Boat theft costs Americans $60 million annually, and most incidents occur outside suburban homes.
The other menacing threat is Mother Nature. From severe hailstorms to ferocious cyclones and everyday UV rays, the natural elements will wreak havoc on your exposed vessel. Hurricane Irma and Harvey wrote off 63,000 watercraft between them—and current climatic patterns suggest it's only a matter of time until the next superstorm.
Finally, driveway storage is detrimental to your curb appeal. Not only will your exterior home aesthetics suffer, but a pesky HOA could dish out a hefty fine.
Pros and Cons of Storing Your Boat at Home
The big attraction of home storage is that it's free—no more monthly fees.
The trade-off is you'll need—and lose—a heck of a lot of space in the garage. Parking your vessel outside leaves her vulnerable to the elements, theft, vandalism, HOA hassles, and diminished curb appeal.
Home storage is arduously inconvenient. You'll have to tow your boat all the way to your favorite waterway every time you take her for a whirl. That quickly becomes tiresome if you live in an urbanized, high-traffic area.
Facility Storage
A strategically-located storage facility offers a happy medium between marina and home storage. You'll get formidable weather and theft protection, plus easy access to your favorite waterways, all for an affordable monthly fee.
Uncovered, Covered, & Enclosed Units
Uncovered means storing your boat in the open air, thus exposing her to all the natural elements.
Invest a little more in a covered storage solution, and you'll get four walls and a sturdy roof to safeguard your boat.
Enclosed storage entails parking your vessel in a private lockable unit. That adds an extra layer of protection against other users and accidental parking mishaps.
Pros and Cons of Indoor Facility Storage
Smart boat storage businesses position their facilities near pristine waterways so you can take your vessel for a spin with minimal towing time. Cell phone app-enabled 24/7 access lets you stash and retrieve your boat as you please—no more planning around marina operating times.
Reputable facilities also offer top-notch security features, from CCTV monitoring to perimeter fencing and high-powered floodlights.
Storing your boat out of the water—and, if possible, inside—massively mitigates your maintenance costs.
As every veteran boat owner knows, ongoing repairs add up fast.
The drawback is you won't get instant access to the water like you would in a wet slip. You'll also have to pay a monthly fee, about half the rate of a marina.
The Best Boat Storage Option
So, which is the wisest choice: home, marina, or facility storage?
There's no set-in-stone answer. The best option boils down to your preferences, budget, and needs.
A mariner craving convenience might invest in a pricey wet slip, while a budget-orientated sailor could take a risk by storing their boat at home.
But for most people, a premium storage facility in a strategic location offers an attractive trade-off between the two. Proximity to pristine waterways, high-level security, easy 24/7 access, and protection from the elements come included for a very reasonable monthly rate.
RecNation offers a wide range of premium boat storage facilities, each located near a beautiful river, lake, or bay. With uncovered, covered, and enclosed units, we've got a suitable solution for every budget.
Aquatic adventuring can be exhausting, but keeping your boat secure shouldn't be.
Contact us today to see how we can resolve your boat storage woes.
More From RecNation Storage