Heading Away for the Holidays: Taking a Winter RV Trip to Florida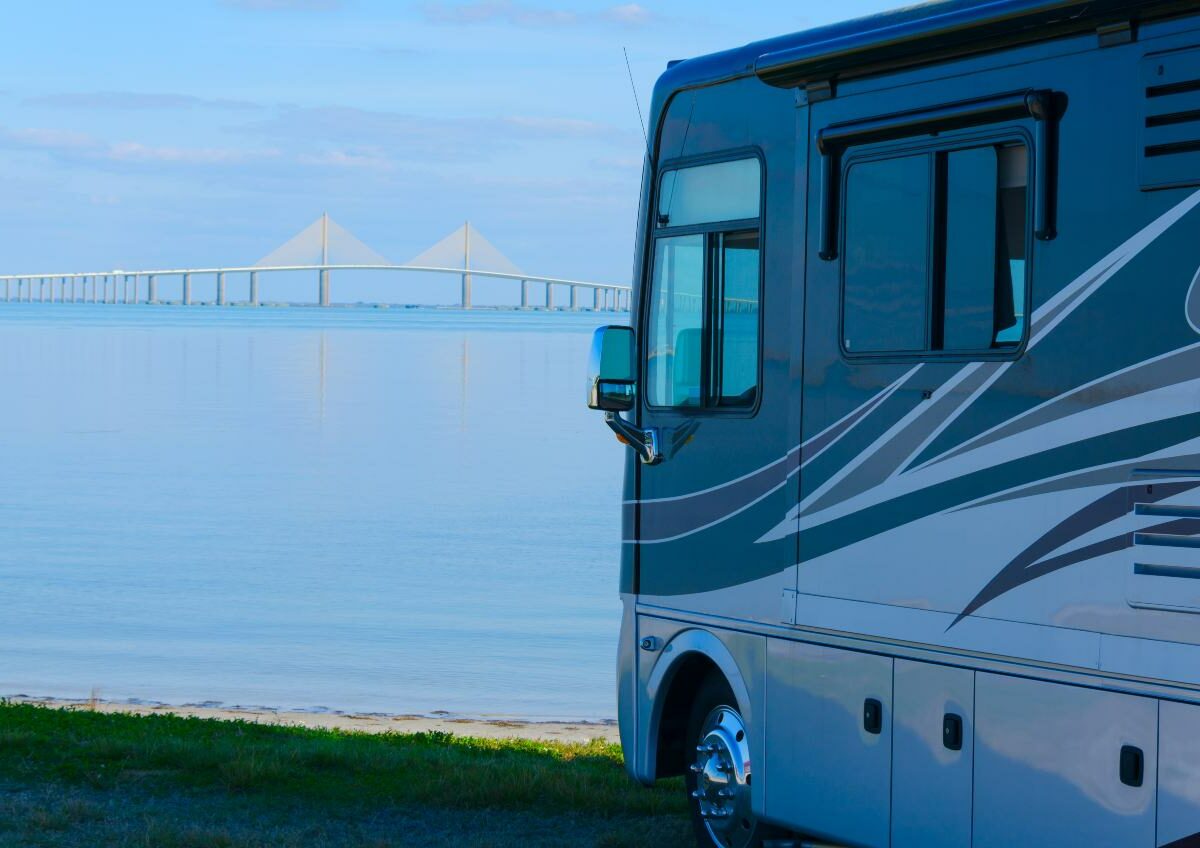 Looking for a new way to spend the holidays? Whether you're celebrating alone this year or needing to make holiday plans for the whole family, an RV trip can help you make the most of your holiday vacation time and build memories you'll hold for years to come.
While you're considering holiday road trip destinations, you'll want to focus on warmer places so you can stay comfortable and avoid serious weather hazards. With a generally mild winter weather climate, Florida makes a great winter road trip destination. Whether you'd be heading out from a neighboring state or live in Florida, there's a good chance you haven't seen it all quite yet. This winter could be the perfect chance to discover all the destinations waiting here in the Sunshine State.
Sounds great, right? If you're wondering, "Where should I go on a road trip in Florida?" we've got you covered. Just keep reading to find out some of the team at RecNation's top picks for exploring Florida from an RV. Pick a few, or add them all to your road trip to explore the best of Florida, from beaches and swamps to cities and even amusement parks.
Soak in the Natural Wonders of the Sunshine State With an RV Trip
Packed with natural beauty, Florida teems with incredible wildlife and is full of stunning places to explore. When you embark on an RV trip to Florida, you'll have more difficulty deciding which places you don't have time to visit than finding great ones to see. From beaches and marshes to forests, the sunshine state doesn't disappoint.
Cruise and Camp Along the Florida Coastlines
With over 1,300 total miles of coastline, finding a spot to soak in the sun and sand is easy in Florida. Although you can look out for great beaches really anywhere along the coasts, Daytona Beach, Siesta Key, Palm Beach, Delay Beach, Destin, and other well-known beaches are all great choices for hitting up on your road trip. While you're looking through your options for Florida RV parks on the beach, don't overlook the Key Largo area. The "dive capital of the world" has stunning beaches and even coral reefs perfect for exploring.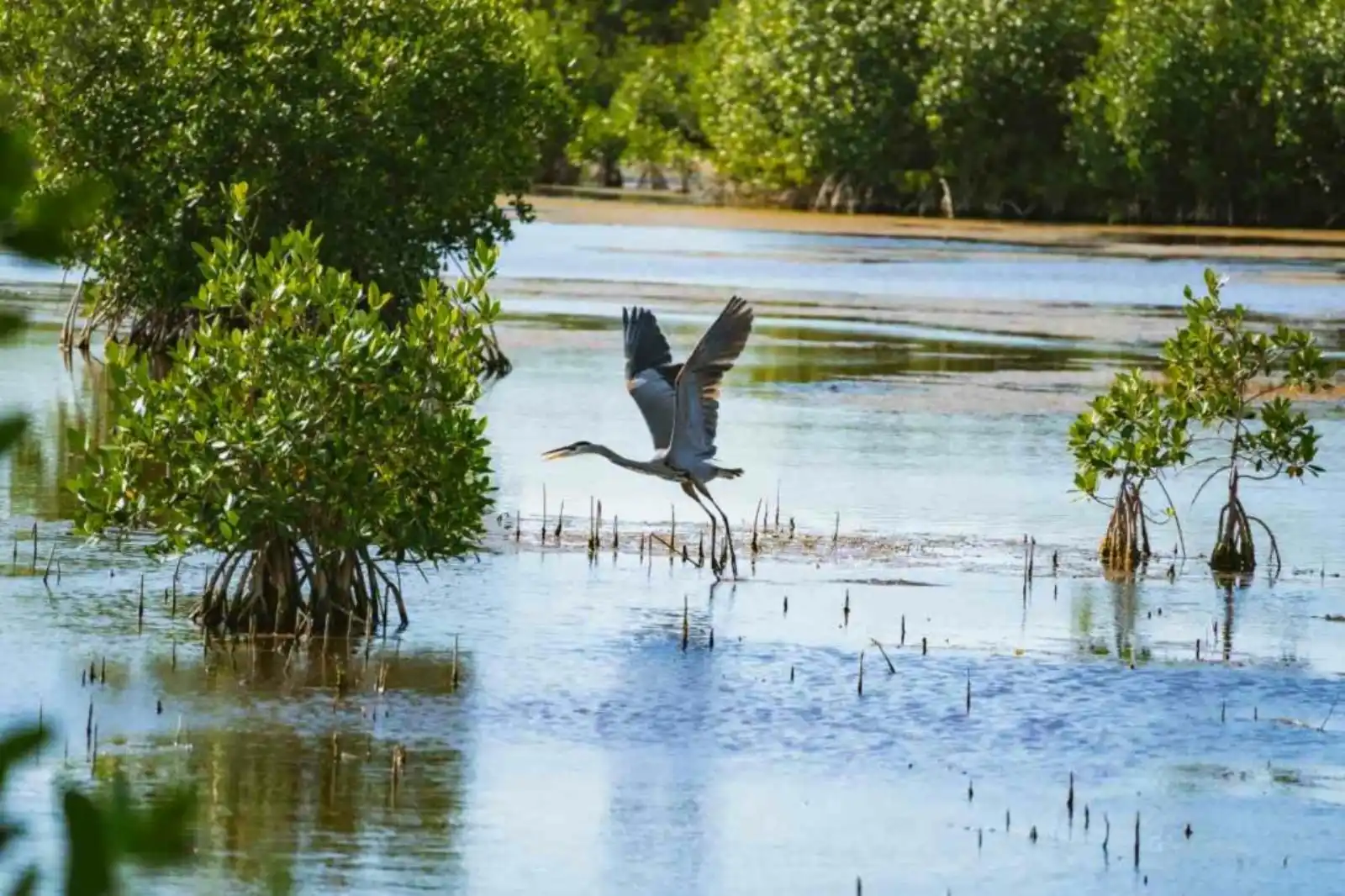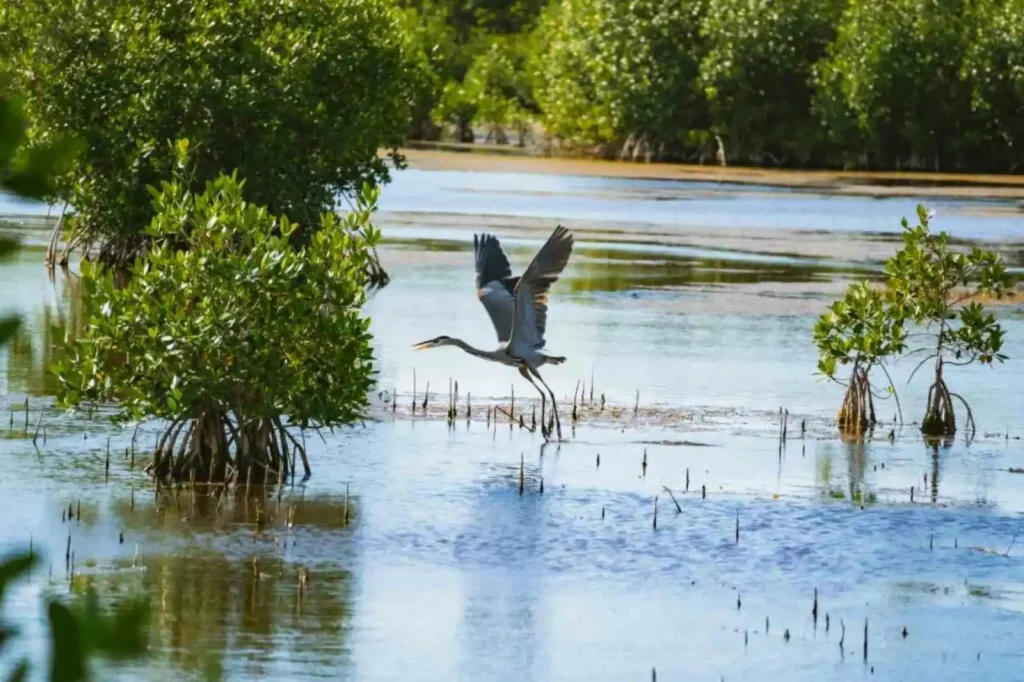 Head Out Into Nature at Some of Florida's Top National Parks, Rivers, and More
A Deep South road trip wouldn't be complete without seeing the unique marshes and swamps peppered throughout the southern U.S. Add the alluring Everglades National Park to your Florida road trip itinerary to explore one of Florida's best-known areas. Even a glimpse of the Everglade ecosystems will show you the incredible world of alligators, crocodiles, manatees, snakes (watch your step!), birds, and diverse flora and fauna.
Still looking for more to do? Hit the beach, watch wildlife frolic around freshwater springs, catch a dip in the water, or just rest in the oasis of the Ocala National Forest during your Florida road trip. Along with a stunning natural setting, Ocala itself is also a great place to visit. It's a huge hub for equestrian sports, so you can even visit a horse farm or even spectate world-class equestrian events while you're in the area.
Dolphin lovers will be right at home at St. Andrews State Park. The park, situated between the Gulf of Mexico and St. Andrew's Bay is home to bottlenose dolphins, so you can often catch a glimpse of them in the water. Plus, relax on white sand beaches and explore Shell Island while you're staying nearby.
Explore the Waters and Wildlife in Florida
While you're looking for the perfect holiday RV park in Florida, don't overlook spots near the Crystal River or the Devil's Den Spring. These locations are excellent for taking a dip in the waters. At Crystal river, you can even get up close to manatees. The unique Devil's Den Spring is an especially unique place for snorkeling in Florida too.
Wherever you're headed within Florida, you really can't go wrong. From the destinations included on our list to countless other stunning natural areas, you don't have to worry about finding a great place to make your holiday memories.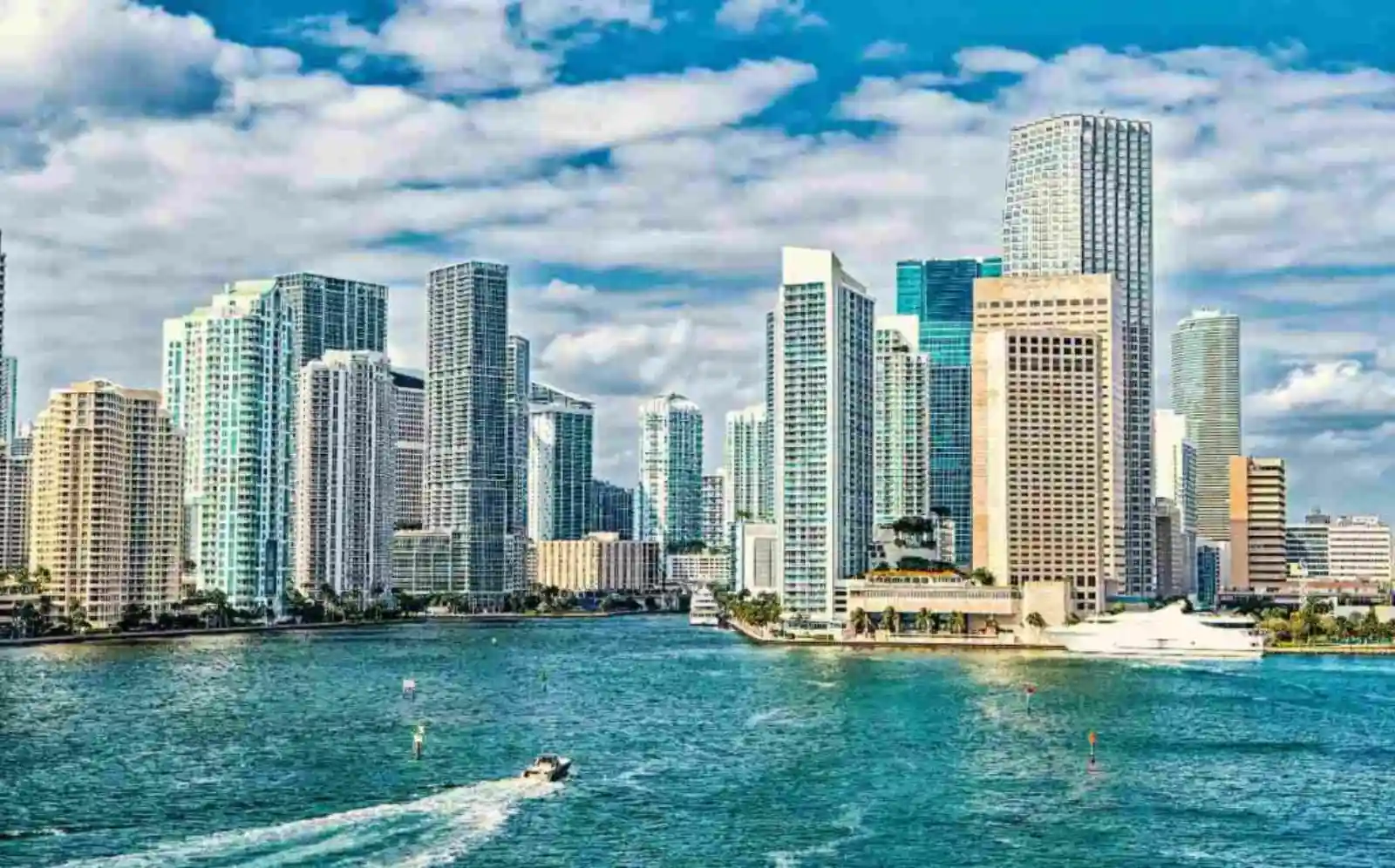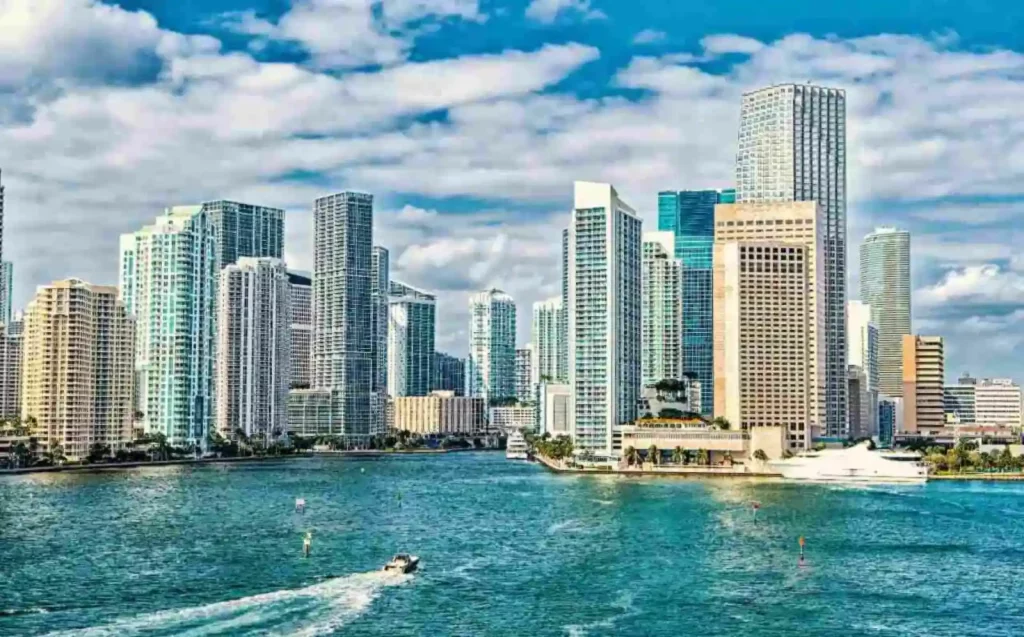 Experience Florida's Cities During Your Florida Road Trip
Those that have the luxury of taking an extended vacation during the holidays should make it a point to hit up some of Florida's cities while road-tripping. Large cities like Miami and Orlando are packed with activities and entertainment options. Don't overlook the smaller cities, either—St. Petersburg is home to a fantastic art scene, Sarasota combines great beaches and culture, and Pensacola is packed with history and beauty, just to name a few extra destinations. To explore cities easily during your road trip, make sure to explore all your options for RV parks in Florida in advance. You can often find (and reserve a spot at) ones close to the cities on your bucket list.
Fun Florida Road Trip Stops for Families
Sprinkle a little extra magic into the family holiday with one (or a few) of Florida's best family-oriented destinations. Disney World, Universal Studios, and SeaWorld are some of the most famous attractions for families in Florida—and those are just in Orlando! The mermaid show at Weeki Wachee Springs, animal experiences at Busch Gardens, and interactive learning at the Kennedy Space Center are just some of the other kid-friendly attractions your whole family will love.
Find Secure RV Storage in Florida With RecNation
RecNation can help you enjoy your RV trip in Florida without the stress of wondering where you'll store your RV when you're done. We offer parking storage specifically for recreational vehicles, so your beloved RV will be in the best hands while you're between trips. With options for seasonal and year-round RV, boat, and other vehicle storage, RecNation proudly serves Florida, Texas, Arizona, and Kansas with fantastic vehicle storage options. To rent a parking storage space near you, see our locations.
More From RecNation Storage