How to Plan the Ultimate Saltwater Fishing Trip to Florida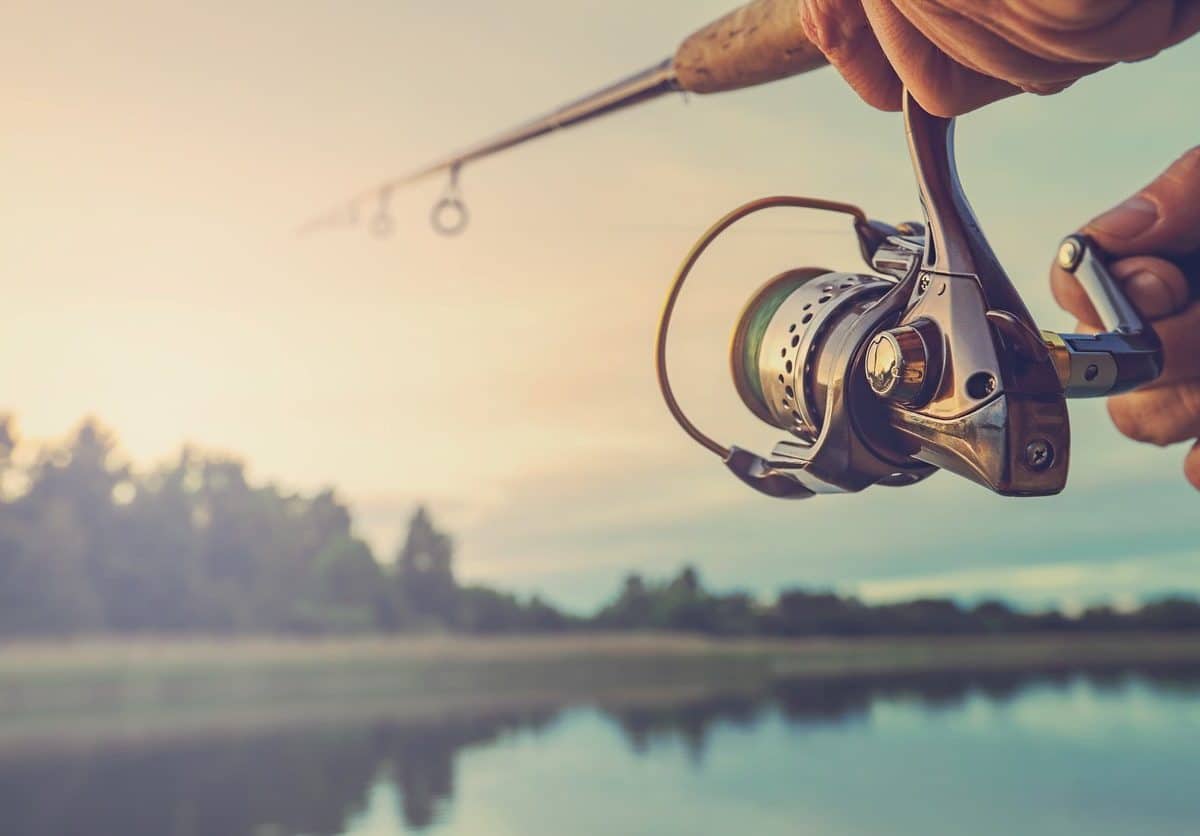 With its vast coastline stretching over 1,350 miles, coral reefs, and an abundance of diverse fish species, Florida stands as a true paradise for anglers. Whether you are a seasoned deep-sea fisherman seeking new challenges or a novice looking to cast your very first line into the depths of the ocean blue, Florida offers an unrivaled opportunity to experience saltwater fishing at its finest. Here's how to plan a memorable saltwater fishing trip in Florida, including where to stay, what to pack, and when to travel.
Where to Go Saltwater Fishing in Florida
Up and down the Florida coastline, you'll find towns and cities of all sizes offering deep sea fishing excursions or docks for your own watercraft. Among the best places for saltwater fishing are:
Key West
The southernmost city in the United States, Key West offers a unique deep-sea fishing experience. Known for its flats fishing as well as offshore opportunities, anglers can catch a variety of species, including sailfish, grouper, snapper, and more.
Islamorada
Located in the Florida Keys, Islamorada is often referred to as the "Sportfishing Capital of the World." It offers a variety of fishing charters and access to both the Atlantic Ocean and the Gulf of Mexico, making it a prime destination for a wide range of species.
Destin
Tucked along the Emerald Coast in the Florida Panhandle, Destin is famous for its sugar-sand beaches, tasty seafood, and family-friendly activities. Its clear waters offer an abundance of fishing opportunities, especially for big game species like shark, marlin, tuna, and mahi-mahi.
Stuart
Situated on the east coast of Florida, Stuart is renowned for its rich fishing heritage and access to the Gulf Stream. This warm ocean current provides excellent fishing grounds for sailfish, swordfish, and other sought-after game fish.
Fort Lauderdale
Located in South Florida, Fort Lauderdale offers excellent deep-sea fishing opportunities. Multiple charters offer half-day and full-day excursions, plus it's close to an airport for breezy traveling.
Catch of the Day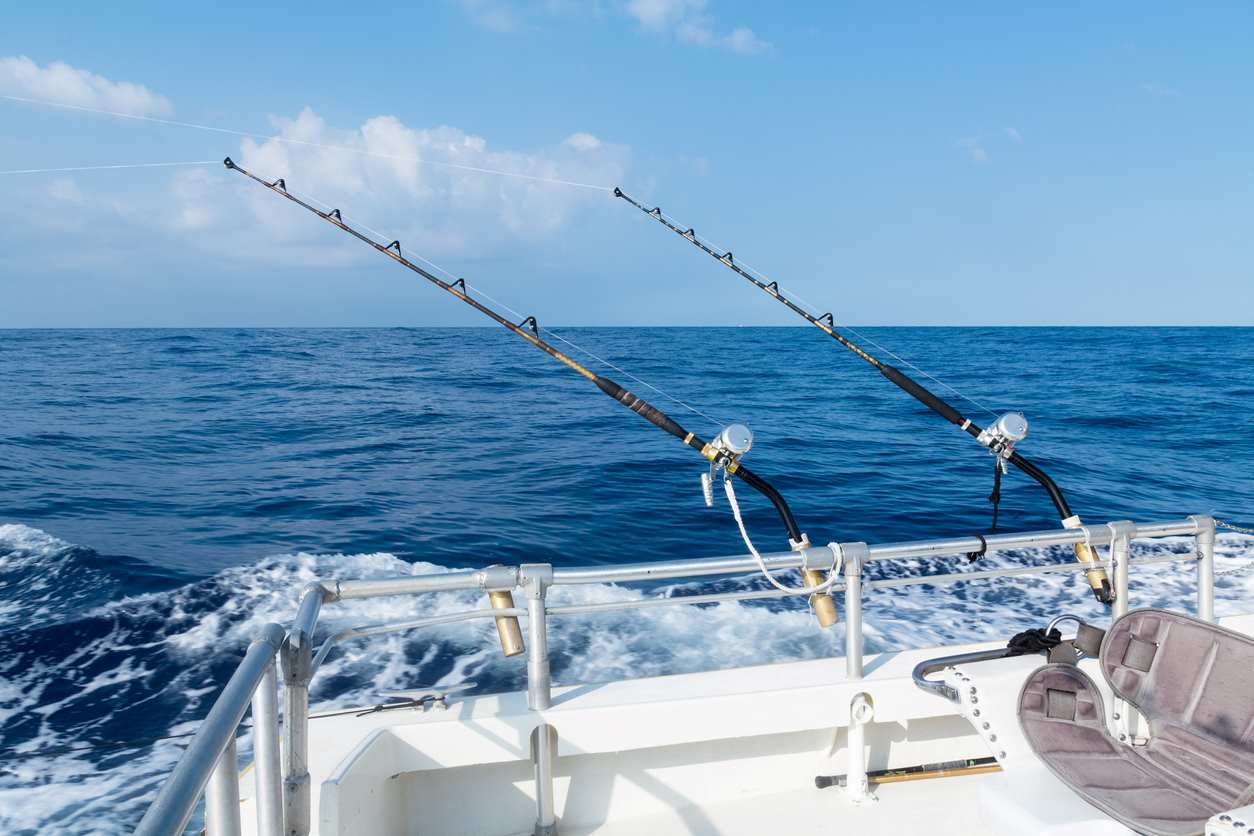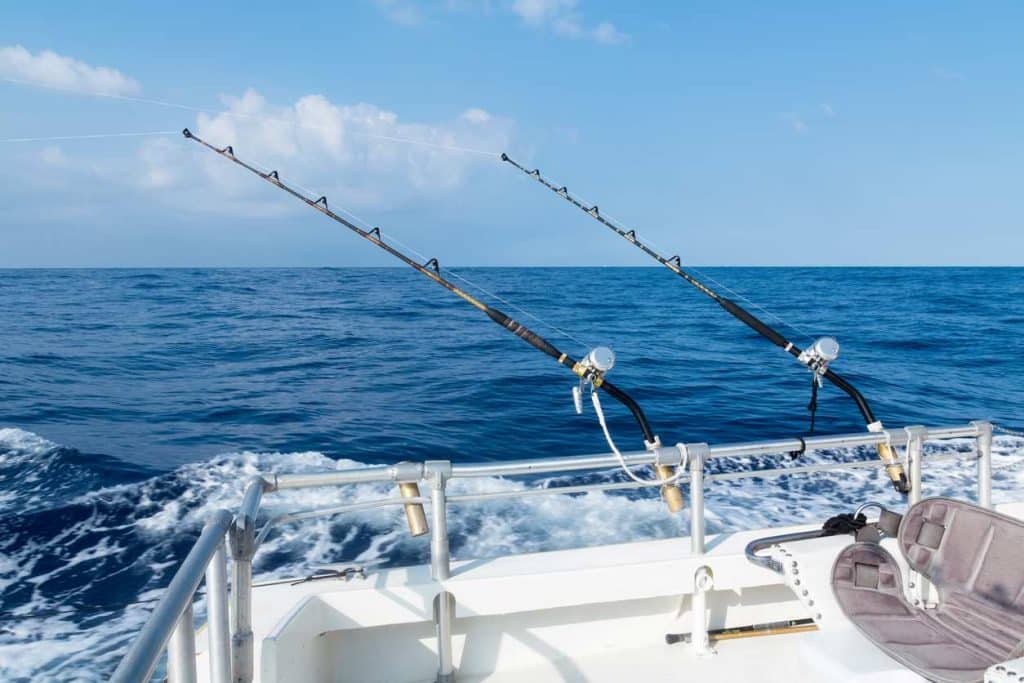 Deep sea fishing boat moving through the water
Throughout Florida's salty waters, you'll find a variety of fish that can become the evening's menu. These include:
Snook: Known for their aggressive strikes and acrobatic fights, snook can be found inshore around mangroves, bridges, and piers, especially in South Florida.
Redfish: Redfish are abundant in Florida's coastal waters, including flats, estuaries, and backwaters. They are known for their strength and will readily take artificial lures or live bait.
Grouper: Grouper fishing is excellent offshore, near reefs and wrecks, and they provide a good challenge.
Mahi-Mahi: Offshore anglers target Mahi-Mahi for their beautiful colors and exciting fights. They are found around floating debris, weed lines, and offshore structures.
Tarpon: These silver giants are a thrilling challenge for anglers due to their strength and acrobatic leaps.
Spotted sea trout: These fish are abundant in Florida and prefer flats, grassy areas, and channels.
Snapper: Snappers are commonly found near reefs, wrecks, and structures.
King Mackerel: Also called Kingfish, these fish are fast and powerful.
Shark: Shark fishing is legal in Florida and offers plenty of variety, including bull, black tip, hammerhead, tiger, mako, and others.
Cobia: Often mistaken for a shark, cobia are commonly found in the northern Gulf of Mexico around buoys, markers, and floating debris.
Remember to follow local fishing regulations and size limits, and consider using catch-and-release practices for certain species. Hiring a local guide can be a great way to improve your chances of catching the type of fish you want while learning new techniques and gaining valuable insights.
Where to Buy Fishing Licenses in Florida
Whether you're manning your own boat or using guide services, you'll need to procure a Florida fishing license. Florida offers licenses for freshwater fishing and saltwater fishing, so make sure you get the right license.
You can buy your Florida saltwater fishing license online at GoOutdoorsFlorida.com or over the phone by calling 888-FISH-FLORIDA (888-347-4356). You can also check here to find a license agent to purchase your license in person.
Gear to Pack for Saltwater Fishing
When packing for saltwater fishing in Florida or any other coastal area, you'll want to prepare for various weather and the specific species you plan to target. Here's a comprehensive list of gear to consider packing:
Fishing Rods and Reels:
Medium to heavy-action rods (6'6″ to 7'6″) for general inshore fishing
Heavy-action rods (7′ to 8′) for offshore or larger species
Spinning reels for light tackle and baitcasting reels for heavier setups
Fishing Line:
Monofilament or braided fishing line in various strengths (typically 10-30 lb for inshore and 30-50 lb for offshore)
Tackle:
Hooks (various sizes depending on the target species)
Swivels and snaps
Split shot weights or sinkers
Fluorocarbon leader material (20-50 lb) for stealth and abrasion resistance
Lures and Baits:
Soft plastic baits (shrimp imitations, jerk baits, paddle tails) for inshore fishing
Jigs (bucktail jigs, pompano jigs) for various species
Topwater lures (poppers, walking baits)
Live bait (shrimp, pinfish, mullet)
Fishing Accessories:
Tackle box or organizer
Fishing pliers
Dehooking tool or fish grips
Fishing knife
Bait bucket or live well to keep live bait fresh
Sunscreen, sunglasses, and a hat
Cooler to keep your fish fresh
Safety Equipment:
Personal flotation device (PFD) or life jacket, especially for boating
First aid kit
Whistle or other signaling devices for emergencies
Comfort and Clothing:
Comfortable and weather-appropriate clothing (moisture-wicking and sun-protective fabrics are ideal)
Lightweight rain jacket or poncho
Non-slip footwear
Extra set of clothes
If you're paying an excursion company, some of these items are likely provided. Ask about what's included in your tour so you can pack a little lighter.
Best Time of Year for Florida Saltwater Fishing
Florida offers excellent saltwater fishing opportunities in Florida year-round. The best time of year depends on the region and the type of species you're targeting. Generally speaking, April through September tend to be ideal for saltwater fishing in Florida.
Keep in mind that summers are hot and hurricane season is in full swing. Severe weather could impact your fishing plans, so pack accordingly.
Plan Your Saltwater Fishing Trip with RecNation
RecNation can be a part of your saltwater fishing trip in Florida with premium boat and RV storage. We'll keep your recreational vehicles safe and secured during the offseason or when you're traveling and need temporary storage. Contact us today for a free quote.
More From RecNation Storage