5 Reasons to Invest in Indoor Storage for Your RV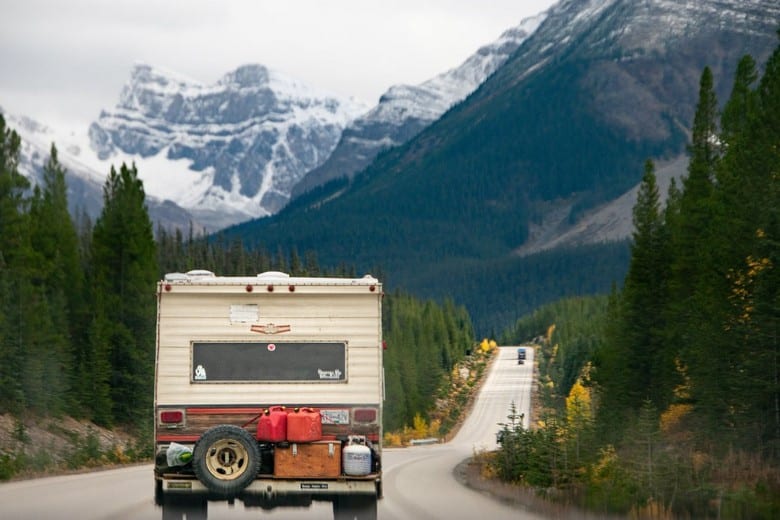 You've spent a sizable sum on your RV, from the initial purchase to ongoing maintenance costs and all those luxe upgrades. Given the sheer scale of the long-term investment, it makes financial sense to keep her safely locked away when not in use.
But choose your storage option wisely.
Outdoor RV storage exposes your prized motorized possession to weather damage and theft. Should you stow her on the driveway, you'll have to deal with HOA hassles, diminished curb appeal, and limited space.
Despite the modest monthly fee, an indoor storage facility is the preferred option for many American RVers. Here are five reasons why.
1. Prolong Your RV's Lifespan
Nature has a knack for wrecking an exposed RV. From torrential rain to extreme temps and harsh UV rays, the elements will chip away at her topcoat and damage the essential components.
Should you face a severe weather event (like a Florida hurricane), an RV stored outdoors will become an instant write-off. Even light hail damage can knock up to 60% off the resale price.
The best line of defense? Store your RV indoors or at least under a sturdy roof.
2. High-Level Security Protects Your RV from Theft
RVs go missing all the time in America. Most rigs disappear from suburban driveways in the dead of night. Filled with top-end appliances and a high resale price, the unsecured RV is a tempting target for opportunistic thieves.
Grand Theft Motorhome isn't your only concern. Break-ins frequently occur as would-be burglars can quickly kick a flimsy RV door in. It takes minutes for a delinquent to ransack your rig and scuttle off with the loot.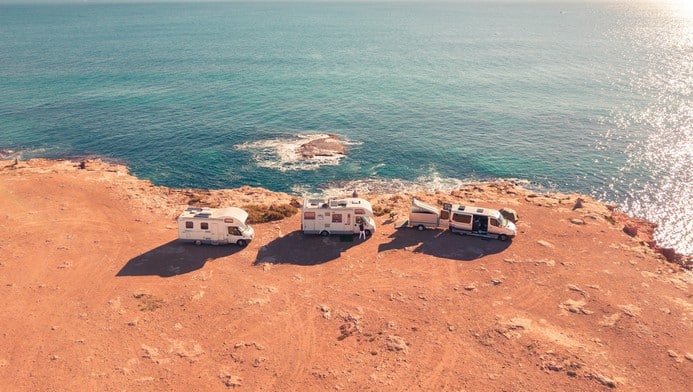 A reputable RV storage facility has an arsenal of state-of-the-art security features, such as CCTV cameras, round-the-clock monitoring, barbed wire perimeter fencing, ear-piercing alarms, and high-powered flood lights. The bad guys won't stand a chance.
3. Avoid HOA Violations
Think your shiny RV looks fine parked on the driveway?
The old grouch next door might not appreciate its lustrous sheen. One anonymous tip-off from a nosy neighbor will see you facing the full wrath of your ruthless Homeowners Association.
Most American HOAs have strict rules to preserve the aesthetics of your front lawn, and few take kindly to oversized RVs. On the whole, HOAs aren't shy about dishing out eye-watering fines for homeowners who defy their overzealous rules.
Stashing your RV offsite in a professional storage facility is the only surefire way to avoid those inevitable HOA hassles.
4. Save Space and Eliminate the Eye Sore in Your Driveway
Even if the HOA isn't fussed about your bulky RV, you still need to factor in your curb appeal.
We spend hours enhancing our exterior home aesthetics, from landscape design to never-ending pruning and washing down the patio. Parking an oversized fiberglass RV out front is a surefire way to diminish your hard-earned curb appeal—we're confident the wife will agree.
Moreover, an RV will occupy a tremendous amount of driveway real estate. Limited available space will make parking your everyday car a chore and could inhibit access to the garage or front door.
Investing in an RV storage facility frees up space and lets you maintain your well-deserved curb appeal.
5. Choose a Convenient Location with 24/7 Access
Indoor RV storage doesn't require you to plan around restrictive opening hours. On the contrary, the best operators offer 24/7 access, often via a custom-built cell phone app (no need to remember the keys or a four-digit passcode). That gives you the flexibility to embark on early morning adventures or return your rig well after dark.
Furthermore, a top RV storage facility will be conveniently located close to pristine natural attractions. Rather than lumbering your rig through bumper-to-bumper traffic, you can scoot out in your nimble daily drive and start RVing from the get-go.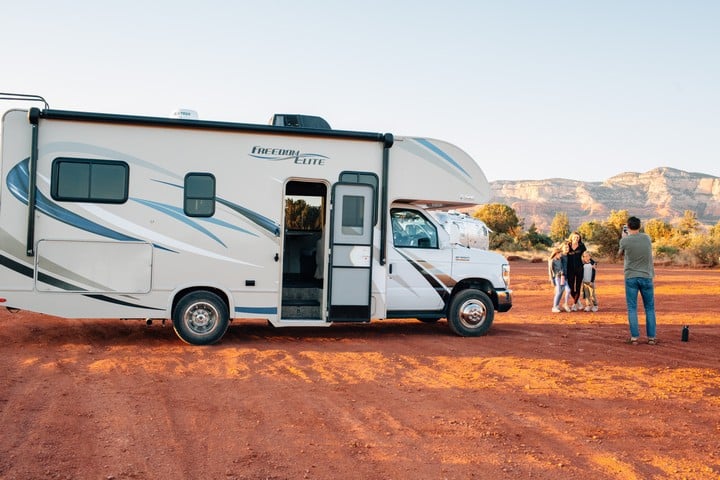 RecNation Storage: Your Go-To Indoor RV Storage Solution
Like the sound of indoor RV storage?
Then check out our wide range of covered and fully-enclosed units today (we offer low-cost, uncovered spaces, too). Our facilities will safeguard your rig from prying eyes through a slew of top-tier security features. On-site tech includes CCTV cameras, perimeter fencing, anti-theft alarms, and high-powered floodlights.
Easy-to-navigate drive-through parking bays, 24/7 cellphone app-enabled access, and several handy locations near stunning natural attractions make us your go-to RV storage solution.
Don't suffer through the hassle of storing your rig at home. Free up driveway space, maintain your curb appeal, and avoid HOA headaches with our affordable indoor storage solutions.
Leave the thrill for your next adventure and leave security to us. Contact us today.
Want to learn more about the art of indoor RV storage? Check out our Expert Guide to RV Storage.
More From RecNation Storage