The Best RV Campgrounds in Florida for a Blissful Winter Getaway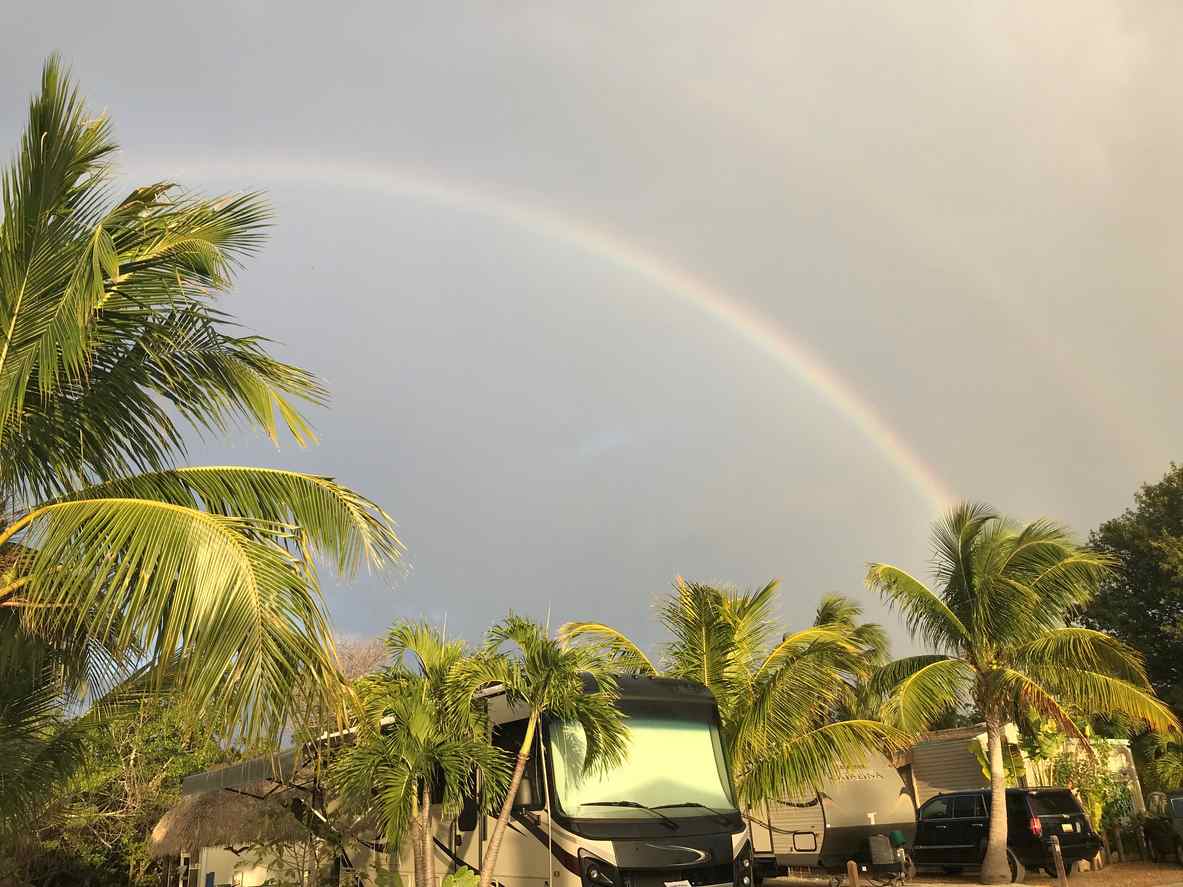 When winter's chill sets in, and the snowflakes start falling in many parts of the country, the Sunshine State comes to life as a haven for RV enthusiasts seeking warm weather and adventure.
Florida, with its pleasant winter climate, stunning natural beauty, and a plethora of attractions, is an ideal destination for an RV winter getaway. In this blog, we'll explore some of the best RV campgrounds in Florida where you can park your home on wheels and soak up the sun.
Wekiva Falls RV Resort: A Natural Oasis Near Orlando
Located just a short drive from Orlando, Wekiva Falls RV Resort is a hidden gem nestled in the heart of the Wekiva River Basin. This campground is a paradise for nature lovers, offering lush greenery, a crystal-clear spring for swimming, and spacious RV sites.
The natural surroundings provide a serene backdrop for hiking, bird-watching, or simply unwinding by the campfire. With full hookups, Wi-Fi, and friendly staff, it's an ideal place to escape the winter blues.
Fort Wilderness Resort & Campground: Disney Magic Meets RV Adventure
For a truly unique RV experience, look no further than Fort Wilderness Resort & Campground at Walt Disney World. Located in the midst of the magic, this campground offers a rustic retreat with all the conveniences of a Disney resort.
You'll have access to Disney transportation, dining options, and even the opportunity to meet Disney characters. It's a perfect choice for families seeking a winter getaway filled with enchantment.
Bahia Honda State Park: Paradise in the Florida Keys
If your idea of winter bliss involves turquoise waters, sandy beaches, and swaying palm trees, Bahia Honda State Park in the Florida Keys should be on your RV travel list. This picturesque park offers beachfront RV sites with breathtaking ocean views.
Spend your days snorkeling, kayaking, or simply basking in the sun on the pristine beaches. The Florida Keys offer a unique blend of relaxation and adventure, making it an unforgettable winter destination.
Gulf State Park Campground: Alabama's Hidden Gem
While not in Florida itself, Gulf State Park Campground in Gulf Shores, Alabama, is worth mentioning for its proximity to the beautiful Gulf Coast. This RV park boasts spacious, full-hookup sites surrounded by nature.
With a stunning beach, miles of hiking and biking trails, and a golf course nearby, it's a fantastic destination for nature enthusiasts. Plus, the vibrant town of Gulf Shores offers a variety of dining and entertainment options.
St. Augustine Beach KOA Holiday: History and Beaches Combined
St. Augustine Beach KOA Holiday is an excellent choice for RV travelers who crave a mix of history, culture, and beachfront relaxation. This well-appointed campground is just minutes from the historic streets of St. Augustine, the oldest city in the United States.
Explore historic sites, dine at charming restaurants, and then return to your RV site, complete with modern amenities and easy beach access.
Escape the Winter With Florida's RV Parks 
Winter RV camping in Florida offers a diverse range of experiences, from natural springs and lush forests to white sandy beaches and enchanting theme parks. These campgrounds provide a mix of outdoor adventure and creature comforts, ensuring that your winter escape is both memorable and comfortable.
So, pack your bags, fire up your RV, and head to the Sunshine State to enjoy an unforgettable winter season filled with warmth and adventure. Florida awaits, and it's ready to make your winter dreams come true.
Finding a Place to Keep Your RV
While spending time on the open road is great, finding a place to keep your RV or mobile home secure is quite the opposite. Many neighborhoods prevent the storage of RVs on streets or in driveways, so finding a good storage facility is crucial.
Luckily for you, RecNation in Florida has plenty of experience with RV and vehicle storage. Our units come in a variety of options, from covered parking units to outdoor parking spaces, RecNation is the top choice for RV storage for Florida residents and road trippers alike.
More From RecNation Storage