The Pros and Cons of RV Storage Options: Home vs. Lot vs. Facility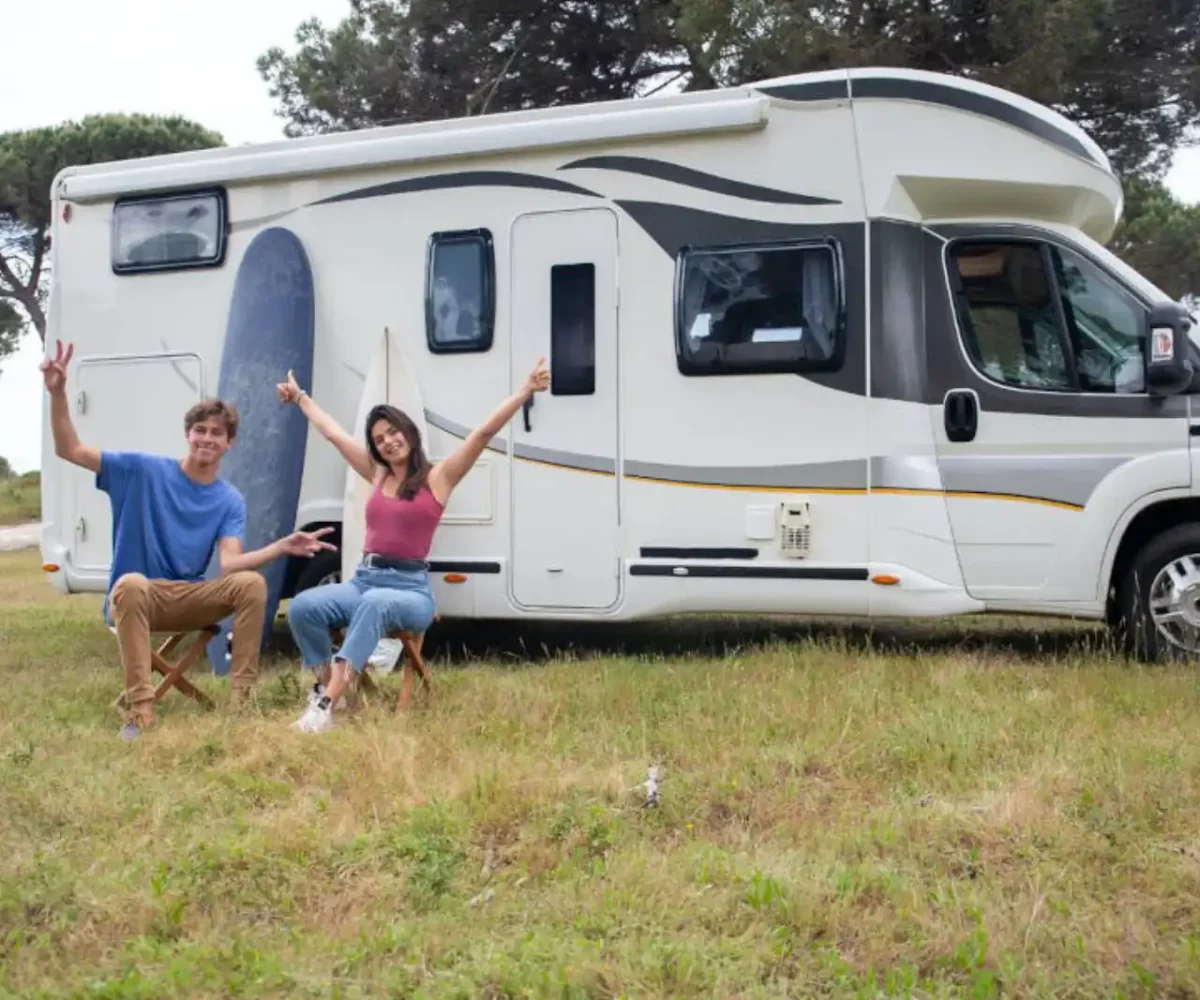 Keeping up to speed with your RV maintenance regime is the key to prolonging your carefree road-tripping lifestyle. While many maintenance headaches arise from those inevitable bumps in the road, finding a suitable storage solution is a crucial piece of the puzzle.
Exposed or unsecured RV storage will leave your rig vulnerable to wild weather, break-ins, and theft. Access will become a massive hassle if you opt for a cramped garage or an isolated land lot.
A smart RV owner will carefully consider the pros and cons of the three leading storage solutions: home storage, land lots, and facility storage.
Home Storage
The preferred home storage solution is to park your rig under cover. However, most residential garages aren't designed for RV storage, so your bulky rig probably won't squeeze inside. Measure the height, width, and length before even considering this option.
Due to space constraints, the most common home storage solution is to leave your RV parked in the driveway or front lawn. Again, you'll need a sizable suburban plot to pull this off.
Pros and Cons of Storing RV at Home
Many frugal RV owners stow their prized motorized possessions at home to save on monthly storage fees. While it's cheaper upfront, home storage could cost you dearly in the long run.
Even if you can cram your bulky RV into the garage, you won't have much leftover space to store your everyday stuff. Something simple like grabbing the toolbox could become a huge hassle as you must side-step around your space-hogging RV. Moreover, parking a big rig—especially an extended trailer—inside a narrow little garage is a stress-inducing ordeal.
Although driveway or front lawn storage might seem a solid solution, your prized possession will remain perilously exposed to break-ins and theft. Would-be thieves know you've invested a tidy sum in your motorhome, making it an all-too-alluring target. What's more, an oversized RV will diminish your curb appeal and could create hassles with your HOA.
Throw in UV and rain-related maintenance costs—not to mention hailstorm or hurricane damage—and driveway storage suddenly isn't all that cheap.
Parking Spaces & Land Lots
Budget-minded RV owners who can't store their rig at home sometimes choose to use an RV parking space or rural land lot.
These open-air solutions have you park your rig in a fenced-off facility, typically in a remote rural location.
Pros and Cons of Parking Spaces and Land Lots
Although they're a more affordable alternative to facility storage, you've got several downsides to consider.
RV land lots have a perimeter fence, but the security usually ends there. Few facilities stock CCTV cameras and alarms, making them a tempting target for late-night break-ins.
The more pressing issue, however, is exposure to Mother Nature's wrath. Texas sees an average of 195 severe hail days each season, while Florida is no stranger to crippling hurricanes.
Catastrophic weather events aren't the only worry. Prolonged exposure to heat and UV rays will degrade your paint job and turn internal components brittle. Rain can become disastrous should your roof spring a leak—all this applies to at-home driveway storage, too.
Convenience is another factor. As RV land lots typically reside in remote, low-cost locales, retrieving your rig will become a chore.
Facility Storage
An RV storage facility is a custom-built compound specially designed for safeguarding your prized rig.
While they cost more than a rural land lot, you'll get top-notch protection from the elements and theft.
Uncovered, Covered, Enclosed Units
Most RV storage facilities offer three distinct solutions for users with varying budgets and requirements.
The cheapest option is uncovered storage, which has you park your RV in the open air. You'll get a high level of protection from theft but expose your RV to the elements.
Covered storage puts a roof above your RV. This mid-range solution could involve parking her in a warehouse or under the shade of a corrugated iron roof.
An enclosed unit is the crème de la crème of RV storage solutions. You'll park your rig inside a fully private, lockable garage.
Pros and Cons of Indoor Facility Storage
Although facility storage is more expensive, most folks feel it's worth paying a premium to protect their precious rig and save themselves costs in the long run.
All three types offer state-of-the-art security, with top-notch tech like CCTV cameras, high-powered floodlights, and alarms. Opt for an enclosed unit, and you won't have to worry about other users stealing stuff from your RV or accidentally reversing into her.
All options offer next-level convenience, often with 24/7 access via a custom-built cell phone app. The best RV storage facilities reside near pristine natural attractions, so you can easily hit your favorite weekend playground.
Spring for a covered or enclosed storage unit, and you'll get a sturdy roof to safeguard your rig from rain, hail, and storm debris. That added layer of protection could make the investment entirely worthwhile.
The Best RV Storage Option for Your Needs
So, what's the best solution for you: at-home storage, a land lot, or an RV storage facility?
The answer boils down to your budget and needs.
RV owners who can fit their rig into the garage may want to avoid paying any monthly fees. On the other hand, land lots offer a cost-effective solution for folks who can't store their rig at home but leave them perilously exposed to Mother Nature's wrath.
For the avid RVer who takes pride in their ride, a premium RV storage facility can't be beaten. Protection from the elements and top-tier convenience makes it the most attractive option of the lot.
Are you seeking a storage facility for your RV?
RecNation Storage operates numerous premium RV storage facilities featuring uncovered, covered, and enclosed unit options. Expect high-tech security, app-enabled 24/7 access, and strategic locations near gorgeous natural attractions.
Check out our Expert Guide to RV Storage for everything you need to know!
More From RecNation Storage