RV and Boat Storage Facilities in Fort Myers, FL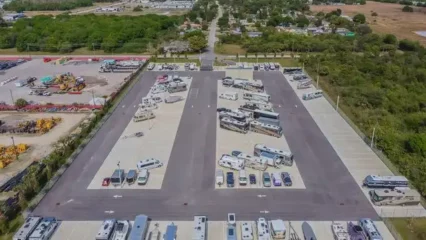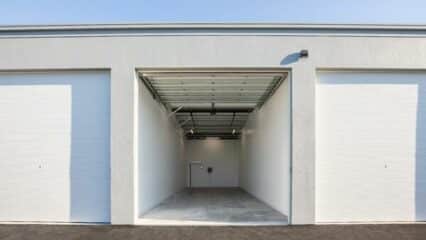 RV & Boat Storage Units in Fort Myers, FL
When the sun sets and your day at one of the RV parks in the Fort Myers area or many lakes near Fort Myers, FL, comes to an end, return your vehicle to the reliable RV storage and boat storage at your nearest RecNation facility. Between Cape Coral and Fort Myers, this beautiful area is nothing short of a playground for outdoor enthusiasts like yourself. Whether you prefer to play at the Caloosahatchee River or Lovers Key State Park, there's no end to the joy you can find around Fort Myers.
Extend the fun and peace by renting boat storage in Fort Myers, FL. Finish off your weekend at the Fort Myers Fishing Pier by dropping off your boat at RecNation RV and Boat Storage, saving you the trouble of bringing it all the way home. RV storage in Fort Myers, FL, can clear your driveway and keep your camper right off I-75 for quick and easy pickup before you hit the road. And with many amenities designed specifically for convenient Fort Myers vehicle storage, RecNation RV and Boat Storage is here to give you and your ride exactly what you need for short-term or long-term storage. Locate your nearest vehicle storage facility in Fort Myers, FL, to get started today.
Frequently Asked Questions (FAQ)
What storage facilities are in Fort Myers, FL?
We have many vehicle storage facilities in Florida, including Fort Myers, to give you easy, convenient access to your boat, RV, and other vehicle that you store with us. Explore the availability and features at the following locations in Fort Myers, FL:
Do you offer covered storage units in Fort Myers, FL?
We do! You'll find covered boat storage and covered RV storage at our vehicle storage facility on Jetport Loop. These units are ideal for giving your ride extra protection from Florida's abundant sunshine and frequent rainstorms.
Where can I find powered storage units in Fort Myers, FL?
In-unit electrical power is available with select storage units, giving you a place to plug in battery trickle chargers. This is especially helpful if you'll be leaving your vehicle unattended for several weeks or months at a time.
Fort Myers, FL, Boat & RV Services
When you take care of your vehicle, it'll take care of you in return. Proper maintenance, upkeep, and repairs will extend the longevity of your boat or RV, giving you more time to enjoy it. For boat and RV repair, check out the following local companies:
Rent Boat and RV Storage in Fort Myers, FL, From RecNation
Adventure awaits you! Explore all that Fort Myers has to offer, then return your boat, RV, or other vehicle to a RecNation RV and Boat Storage facility near you in Fort Myers. Alternatively, check out our other facilities in Florida to see what else is available. Rent or reserve boat storage or RV storage today!