A First-Time Boat Buyer's Guide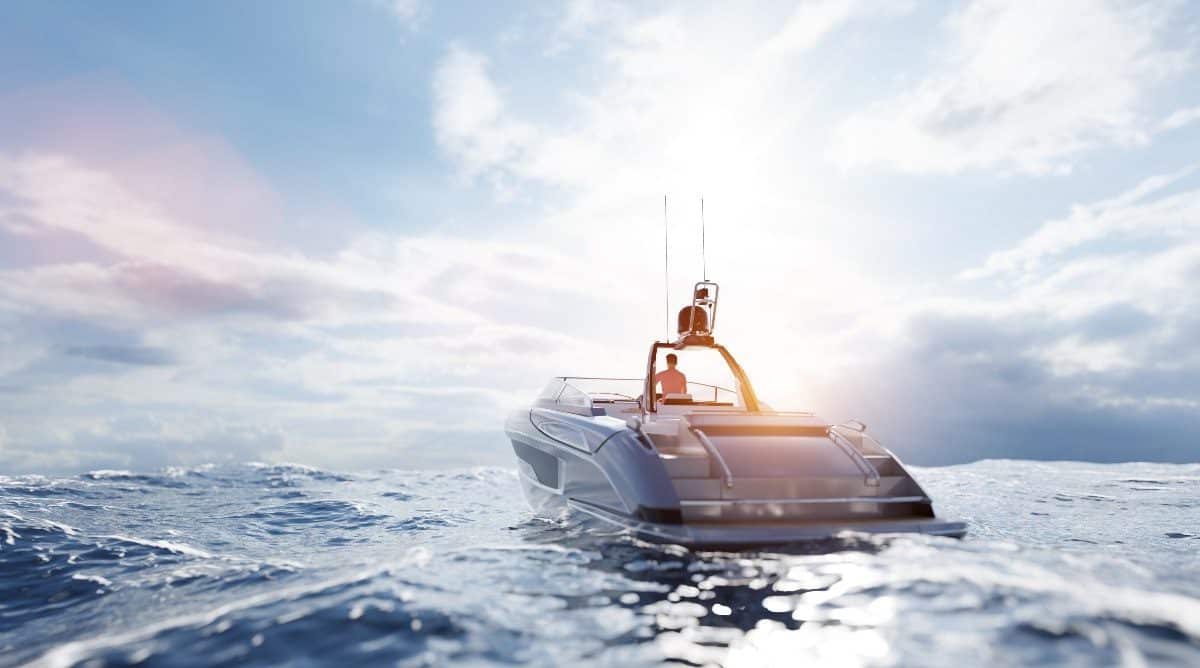 "I want to buy a boat," you said.
Let's make that happen.
A boat is a major investment to make, and it's one you need to put plenty of thought and consideration into before you take the plunge. However, if you make the right decision, you won't regret your purchase for a minute.
The experience of learning how to buy a boat isn't necessarily the same as when you bought your first car. You might've had a parent or a trusted friend or relative to help coach you through the process. You probably already knew the basics of driving a car, and maybe you even knew the general sort of car you wanted.
Approaching the task of buying a boat for the first time may still be clear as mud to you. However, with the help of our guide for first-time boat buyers like yourself, you'll be navigating the waters like a pro in no time.
Things To Know About Owning a Boat
There's a lot that goes into boat ownership. Owning a boat is something to be proud of, but there's more to it than just the purchase. As a first-time boat buyer, you should formulate a checklist of everything to consider as you begin the decision making process. Here's what to know about owning a boat:
Cost
The big question: how much does it cost to own a boat? The cost of owning a boat varies. Size, type, and age of the boat are all factors that affect the initial price.
If you're looking for a general range for how much it costs to own a boat, you can expect to pay at least $10,000 to $20,000 for a small boat with modest horsepower if you're buying it new. Larger, more powerful, more luxurious boats are of course going to be more expensive, possibly running $100,000 to $1,000,000 or more.
However, the purchasing cost is only the beginning of what it costs to own a boat.
Insurance
Small, inexpensive boats may already be covered under your homeowner's insurance policy. However, fishing boats, Jet Skis, sailboats, speedboats, yachts, pontoons, and other larger watercraft will likely need separate boat insurance.
Boat insurance is most likely going to cost approximately 1.5% of your boat's value, but there are still several factors that affect the yearly cost. The type of boat, the motor on it, its age, and its condition can all cause that percentage to increase or decrease.
Transportation
Unless you plan on keeping your boat in the same marina forever, you're going to need a way to transport it from one place to another. The most common method is towing.
You'll need a boat trailer and a vehicle that can tow it. Many trucks and SUVs have the power necessary to tow a boat, but always check the manual beforehand. If your car isn't suited to towing, also factor in the costs of renting a truck to get the job done.
Storage
You have several options for boat storage, each one ranging in cost and convenience. There are pros and cons to each method of storage.
There are two general types of boat storage: wet and dry. The cost of either option depends entirely on the area you're storing and the amenities you add to your boat storage. Overhead coverings will cost more than uncovered storage, but then you may need to invest in a boat cover or increase your maintenance to protect your boat from sun damage.
Wet Boat Storage
Wet boat storage is when you store your boat in the water, such as at a marina. Your boat will stay in a boat slip or a boat dock, and some options will include overhead coverage.
By storing your boat directly on the water, you have the convenience of having it basically ready to go whenever you want to set sail. However, while your boat is designed to endure the wet conditions, you have to increase your upkeep to battle back the effects of constant exposure to water.
You'll be facing more wear and tear on your boat with wet boat storage. Water will erode the metal and paint, causing rust and unsightly damage. This means you'll have to paint and wax your boat more frequently, and scrubbing your deck will become a regular chore.
Additionally, there's not always much for security when it comes to wet boat storage. Your boat is more exposed to the public, where thieves and vandals have an easier time getting to your vessel.
Dry Boat Storage
When you store your boat out of the water, that's called dry boat storage. Dry boat storage can be done in several ways, including in your own driveway, at a dry stack storage facility near the water, or at a vehicle storage facility, such as RecNation Boat and RV Storage.
With dry boat storage, you don't have to work quite so hard to maintain your boat, but you do have higher transportation costs. However, you can choose a storage facility that is minutes away from your lake of choice, especially since RecNation facilities are often near some of the most popular spots for boaters.
When renting boat storage at a storage facility such as RecNation, you have three options to choose from:
Uncovered storage: Outdoor parking in an open lot.
Covered storage: Outdoor parking underneath a roof covering, similar to a carport.
Indoor storage: Fully enclosed storage, similar to a garage.
If you're choosing dry boat storage, check out our tips for boat and RV storage!
Maintenance
Just like your car, boat maintenance can help keep your vessel shipshape. Similar to how you need frequent oil changes and tire rotations, your boat needs regular waxings and engine oil top-offs.
Some boat maintenance can be done yourself to cut down on cost, but other forms of upkeep are likely going to be left to the professionals.
On average, your yearly cost of boat maintenance is going to be equal to or less than 10% of the value of your boat.
Deciding Whether You Should Buy a Boat
After reviewing the cost of owning a boat, you might be asking yourself, "should I buy a boat?"
As we said before, a boat is a big investment to make. However, the reward can easily justify the cost. You get an experience very few people in the world get to have, and never again will you have to worry about renting a boat.
Plus, how awesome is it to be able to sit back and relax while drifting on the water? Sunglasses over your eyes, sunscreen on your skin, and a tasty drink in hand, you can bask under the sun in one of the most peaceful ways possible.
How To Buy a Boat
Places such as Bass Pro Shop have a variety of boats and boating accessories available for purchase, but you may have to look elsewhere for a more luxurious boat.
You can shop online using websites such as BoatTrader and YachtWorld. You may also have a boat dealership near you that sells new or used boats.
Used vs. New
Again, buying a boat is much like buying a car. Boats depreciate in value over time, so a used boat is going to cost less than a new boat. However, with a used boat, you also then have to factor in age and condition, which can affect the overall appearance and quality of the boat.
It's important to know what to look for when buying a used boat. With a keen eye, you can find a used boat that's in like-new condition. Be thorough when you look at a used boat. The transom should be solid and in good shape. Walk along the floor and test it with your foot to check for soft, mushy spots, which is a sign of rot. Always test the motor of the boat, and if the dealer is reluctant to let you do so, take that as an automatic red flag.
On the other hand, a new boat might cost a pretty penny, but you're also able to trust that it isn't going to have any major maintenance issues or necessary repairs in the near future.
Types of Boats
Once you know whether you'd like a new or a used boat, it's time to decide which kind is going to best suit your needs. This is the exciting part! Reflect on your hobbies and interests, and determine what you want out of your boat. Is it more for function or for entertainment? How many people do you want to have riding with you? How much are you willing to invest into your boat?
For your convenience, we've compiled a list of some of the most popular types of boats and their uses. This is not an extensive list, but it's a great place to get started.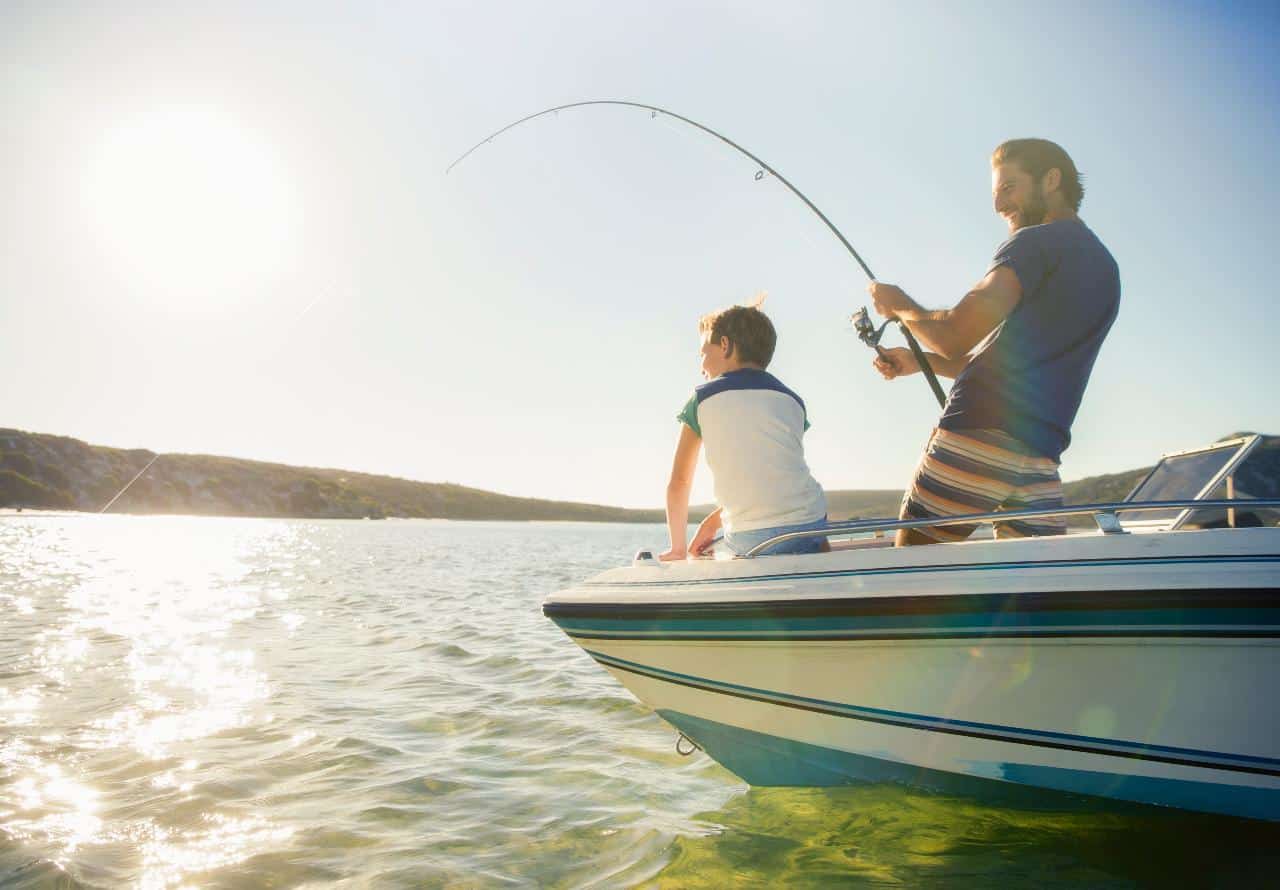 Fishing Boats
These are small boats, typically made of aluminum. These boats are pretty no-nonsense, typically not featuring much besides the bare minimum. They're an excellent choice for beginners, being easy to steer and perfect for daytime fishing trips in shallower waters.
Bass Boats
Similar to a fishing boat, a bass boat is another starter boat, but these have a bit more power. These boats may also include an aerated onboard tank for the fish you catch. The drawback is that, unlike on a fishing boat, there's less room for people as more space is devoted to storage.
Cabin Cruisers
Cabin cruisers are more about comfort and enjoyment. These boats are loaded with amenities and come equipped with a sleeping area, making them perfect for overnight trips. Sizes can vary greatly. A cabin cruiser is excellent for long-distance travel and will provide a smooth ride, but is not the fastest option on the market.
Pontoon Boats
Do you love to host and entertain? A pontoon boat might be perfect for you. Built with ample seating, pontoon boats are great for socializing on the water, and can also be used for light fishing and water sports. However, speed and agility aren't a pontoon boat's strengths, so rough waters won't be your friend.
Yachts
The king of luxury, a yacht is pretty much the same as a cabin cruiser. The primary difference is that a cabin cruiser is typically less than 12 meters long, while a yacht is anything larger than 12 meters. So similarly, you'll enjoy a comfortable, smooth ride with a yacht, and you'll have plenty of features at your disposal and interior spaces for sleeping.
Sailboats
Sailboats are characterized by their large sails which utilize the wind to maintain speed. They can have a range of purposes, including casual cruising and sports. They can be a little tricky to steer, making them a better choice for advanced boaters. The effort and expertise put into their construction can also make them a bit pricey, but unless you purchase one with an inboard or outboard motor, you won't have to worry about the cost of fuel.
High Performance Boats
The fastest of them all: the high performance boat. These boats are sleek, lightweight, and stunning. With high horsepower, they're excellent for racing and other water sports. However, they can be expensive, both to purchase and to fuel. With this amount of power, you'll want to be a little more experienced with boating before you start shopping for one of these guys.
Store Your New Boat at RecNation Boat and RV Storage
With your new boat, you need a place to store it. Storing your boat in the right environment can help to prolong its lifetime and keep it in good condition for years to come.
At RecNation, we specialize in boat storage! Fully fenced facilities with 24-hour access give you security and freedom at the same time. Plus, you can choose from uncovered, covered, and fully enclosed storage depending on the level of protection you want for your boat.
Many of our locations also offer high-value amenities, including vehicle washdown areas and outlets for battery charging. And as a first-time boat owner, it might take some time for you to get the hang of towing and parking your boat. Not to worry—our extra-wide drive aisles give you more than enough wiggle room for some trial and error. Locate a RecNation Boat and RV Storage facility near you to rent or reserve boat storage today!
More From RecNation Storage