The Best Places to Hike and Camp Around Lake Ray Hubbard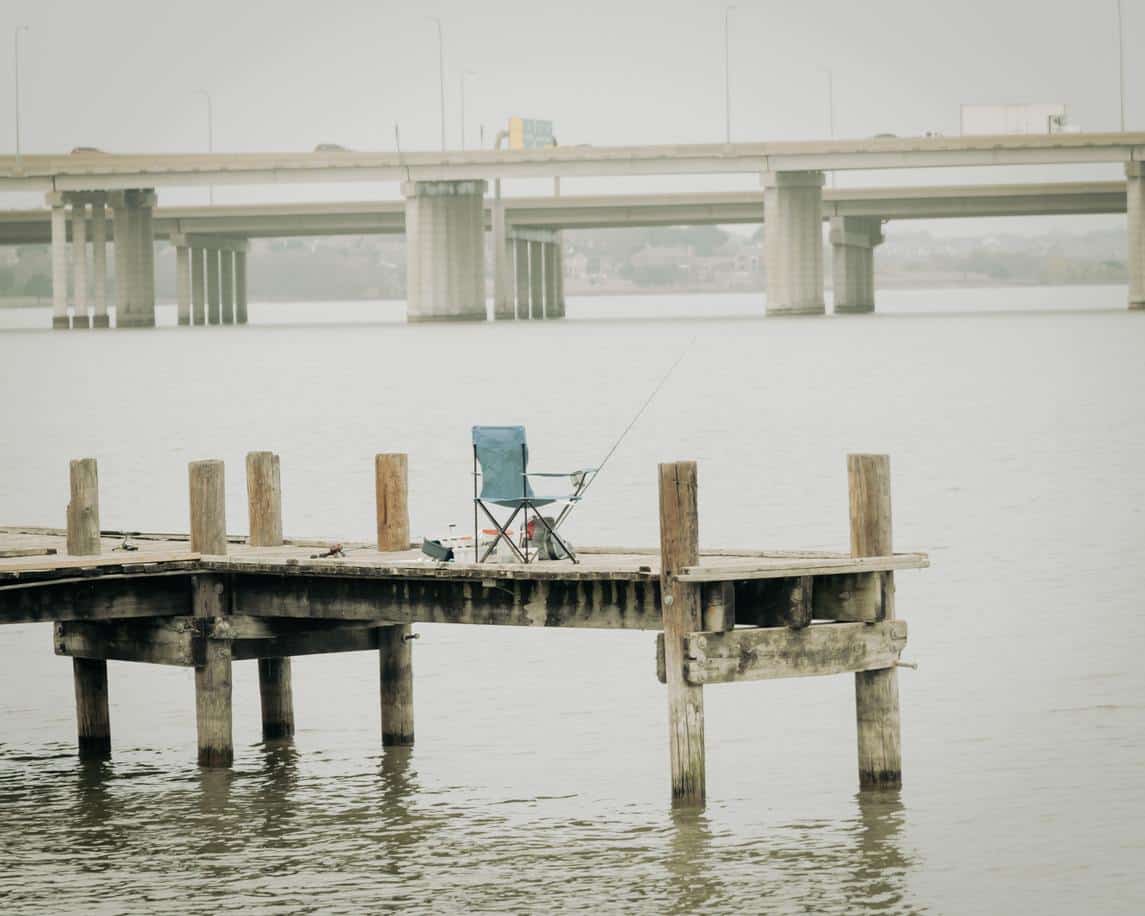 Do you need a break from the fast-paced energy of the city? Lake Ray Hubbard is the perfect getaway for you. Just a stone's throw away from Dallas, this stunning lake and its nearby parks are nestled along some of the most scenic nature spots in the region. It serves as an oasis of tranquility for those in the Dallas-Fort Worth area that offers a refreshing contrast not far from the urban landscape.
RecNation RV & Boat Storage is here to help you take advantage of the top Lake Ray Hubbard outdoor activities and opportunities to enjoy nature. In this blog post, we'll take a closer look at some of the best hikes around Lake Ray Hubbard, the best camping spots around Lake Ray Hubbard, and more.
Joe Pool Lake State Park
Located on the south side of the lake, Joe Pool Lake State Park is one of the most popular Lake Ray Hubbard hiking and camping spots. Hikers can explore two trails within the park, including the winding Cedar Loop Trail and the more challenging and steep Hilltop Loop Trail. Autumn visitors are rewarded with stunning views of the Lake Ray Hubbard fall foliage and the whole park is surrounded by stunning year-round landscapes. Meanwhile, the park offers a variety of campsites, including full-hookup sites for RVs and tent sites that offer a more rustic setup.
Cedar Hill State Park
At Cedar Hill State Park, you can find exceptional hiking trails, an abundance of wildlife, and a peaceful setting perfect for camping. The park offers five hiking trails of varying lengths and difficulties, including a 1.3-mile Bluebonnet Trail, which is known for its stunning wildflowers in the spring. Visitors can choose from over 350 campsites, ranging from primitive to full-hookup RV sites with water, electricity, and sewer service.
Garland Lakeview Park
Located just 20 minutes north of Lake Ray Hubbard, Garland Lakeview Park boasts over four miles of hiking trails and several serene camping spots. The park offers four different loops for hiking, each with its unique features, including beautiful lake views and a butterfly garden. Meanwhile, the campsite offers RV sites with both water and electricity.
Murrell Park
Murrell Park has over 500 acres of land to explore, including 16 miles of hiking trails and 22 miles of mountain bike trails. The park's trail system is suitable for hikers of all levels, from beginner to advanced. Visitors can choose between campsites with lake views or opt for a more primitive experience with designated areas for Lake Ray Hubbard camping.
East Fork Park
If you're looking to spend the day at the lake and explore some of the most beautiful hiking trails in the area, East Fork Park is the perfect destination. The park boasts over 7.5 miles of hiking trails, with a variety of terrains ranging from easy to difficult, including some of the best Lake Ray Hubbard family friendly hikes. There are also many excellent opportunities for bird watching here, and visitors can enjoy a beautiful picnic at the park as well. If you're looking to pitch a tent, you can opt for a quiet stay at the park's camping area that offers primitive sites.
Store Your Boat, RV, or Car with RecNation
As your outdoor excursion ends and it comes time to return home, it can be hard to find space for your extra vehicles. Whether you're looking for a place to park your RV or anchor down your boat, RecNation has the answer. We offer several affordable options for boat storage in Dallas and RV storage in Dallas that are convenient and accessible. Just swing by on your way to and from your next adventure! Find the closest RecNation facility to you or give us a call today to get started.
More From RecNation Storage