This location is managed remotely. Please call
(941) 745-1177
for assistance.
Mon

6:00am - 10:00pm

Tue

6:00am - 10:00pm

Wed

6:00am - 10:00pm

Thu

6:00am - 10:00pm

Fri

6:00am - 10:00pm

Sat

6:00am - 10:00pm

Sun

6:00am - 10:00pm
24-hour access provided upon request. Default access hours are 6am-10pm CST
Mon

6:00am - 10:00pm

Tue

6:00am - 10:00pm

Wed

6:00am - 10:00pm

Thu

6:00am - 10:00pm

Fri

6:00am - 10:00pm

Sat

6:00am - 10:00pm

Sun

6:00am - 10:00pm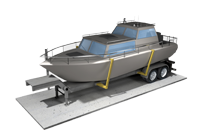 Hurry, only 1 left!
$1 for remainder of September
No Obligation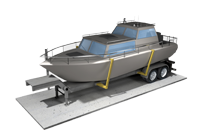 Hurry, only 2 left!
$1 for remainder of September
No Obligation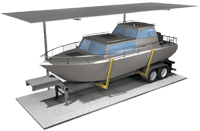 Hurry, only 1 left!
$1 for remainder of September
No Obligation
Bradenton, FL, Boat and RV Storage
Bradenton's RecNation is off Interstate 75, 13 minutes from Pleasant Lake RV Resort, with many waterways in the area. We offer covered and uncovered boat and RV storage options for any budget, whether returning from fishing, boating, or traveling in your RV. Our storage facility is between American Pride Golf Cart Services and the Manatee County Sheriff Mounted Posse. You can store kayaks, canoes, hiking equipment, tents, camping gear, and more!
Boat and RV Storage Features in Bradenton at 81st Court East
Are you looking to make the most of your investment in a recreational vehicle? Look no further than RecNation for top-notch storage solutions. Our specialization in vehicle storage sets us apart from the competition, earning us the reputation of Pleasant Lake RV Resort's premier boat and RV storage facility.
With advanced security features like video recording and a fully fenced facility, we focus on the security of your belongings. Located on 81st Court East in Bradenton, our storage facility also offers a range of amenities, including:
24-hour access (upon request)
Well lit
Dump station
Autopay
Online and mobile app payment
And more!
Airstream Trailers in Bradenton at 81st Court East
Traveling in style and comfort with the freedom and flexibility of the open road is possible with an Airstream trailer, whether on a weekend getaway or a cross-country trip. The fun must end, and fitting your ride into your garage, yard, or driveway takes a lot of work. RecNation offers Pleasant Lake RV Resort storage in Bradenton if you experience this struggle. Our self storage units can accommodate several types of vehicles, including:
Class A motor homes
Bass boats
And more!
Nearby Lakes and Parks in Bradenton, FL
Aside from sailing and freshwater fishing, Pleasant Lake RV Resort is one of Bradenton's best places to stay. Our storage facility near Interstate 75 makes getting into and out of Bradenton easy, whether you're visiting Pleasant Lake RV Resort or another destination. Here are some popular boat and RV destinations near Bradenton boat and RV storage:
Find Your Bradenton Boat and RV Storage at RecNation
Invest extra space with RecNation and save yourself the stress of storing many vehicles at home. We offer RV and boat storage near Pleasant Lake RV Resort, including covered and uncovered units. For more information, read our blog and FAQ, or contact us with any questions. Rent or reserve your Bradenton RV and boat storage unit today by visiting our facility or renting online!
Frequently Asked Questions About Boat and RV Storage in Bradenton, FL
What amenities are available at RecNation RV & Boat Storage at 81st Court East?
Our goal is to provide a convenient customer experience at every step. RecNation offers secure storage in Bradenton via our 24/7 security cameras and fully fenced facility. For easy move-in and move-out, we also offer drive-up access in Bradenton. Non-potable water and electricity are available in some units.
When can I access my Bradenton boat or RV storage unit?
In Bradenton, RecNation offers 24/7 storage. Our standard operating hours are 6:00 a.m. to 10:00 p.m., but upon request, you can gain 24/7 access to your storage unit at any time.
How should I prepare my boat or RV to be stored long term in Bradenton?
Before storing your boat or RV, you must take a few simple steps to prevent damage. After cleaning your vehicle's interior and exterior, remove trash, clean any spills, and apply a protective coat of wax if necessary. Keep pests out by blocking exhaust ports. Check any maintenance or repairs you've put off, such as oil changes and filter replacements. You should also flush out your coolant system and add a fuel stabilizer.
How can I pay for my Bradenton boat or RV storage unit?
To simplify your life, we provide a convenient online payment portal and mobile app payments for all our customers. You can make payments using major credit cards and take advantage of autopay options. When it comes to finding self storage in Bradenton, RecNation
Features & Amenities
Every storage feature is designed from scratch against standards forged from years of experience in the self storage industry. The result is a high quality consistent customer experience you can count on.
24 Hour Access (Upon Request)
All Major Credit Cards Accepted
Electrical Power available in unit
Online & Mobile App Payment